DIANE'S CORNER ...
Celebrate Int'l Tiara Day
History of International Tiara Day
Women are all too often called vain or self-centered when they take a little time to do the things that make them happy. The whole time they're being told they have to be perfect, if they strive to achieve it they're told that they're fake and need to try to be humble. Tiara Day encourages you to throw all that to the side, charge into the world and be proud of who you are, and wear your Tiara loud and proud!
Word of the Day
Definition:

(adjective) Lacking foresight or scope.

Synonyms:
unforesightful, myopic, short
Usage:

The shortsighted board members derided the plan, which would cost the company money at the outset but could set it on track to earn billions in future years.



Idiom of the Day
—

To have some or certain hesitations, apprehensions, uneasiness, or pangs of conscience (about something or someone). (Also often used in the negative to mean the opposite.)
History
"What Hath God Wrought" (1844)
Samuel F.B. Morse was originally a painter, and a good one. His portraits still rank among the finest produced in the US. However, he is best remembered for having developed the telegraph and the code of dots and dashes that bears his name. In 1844, Morse demonstrated the practicability of his instrument to Congress by transmitting the famous message "What hath God wrought" over a wire from Washington, DC, to Baltimore.
Helen Brooke Taussig (1898)
Now regarded as the founder of pediatric cardiology, Taussig was an American physician who, among other things, revolutionized the diagnosis and treatment of "blue babies," babies whose heart malformations cause low blood oxygen content. She pioneered the use of fluoroscopy to identify defects in the heart and great vessels and devised a surgical treatment with Alfred Blalock and Vivien Thomas that saved thousands of infants.
Ganga Dussehra
According to Hindu mythology, the Ganges River in India originally flowed only in heaven. In the form of a goddess, Ganga, the river was brought down to earth by King Bhagiratha in order to purify the ashes of his ancestors, 60,000 of whom had been burned under a curse from the great sage Kapila. On Ganga Dussehra, the 10th day of the waxing half of the month of Jyestha, Hindus able to reach the Ganges take a dip in the river to purify their sins and remedy their physical ills. Those who live far away from the Ganges immerse themselves in whatever river, pond, or sea they can get to on this day.
Tracking the threat of asteroids and comets
In 1994, astronomers watched in awe as the comet Shoemaker-Levy 9 crashed into the planet Jupiter, creating massive fireballs exploding with the force of six million megatons of TNT—equivalent to 600 times the world's nuclear arsenal. What would have ...
READ MORE:
Tracking the threat of asteroids and comets
1738 - The Methodist Church was established.
1764 - Bostonian lawyer James Otis denounced "taxation without representation" and called for the colonies to unite in demonstrating their opposition to Britain's new tax measures.
1816 - Emanual Leutze was born in Germany. He was most famous for his paintings "Washington Crossing the Delaware" and "Columbus Before the Queen".
1859 - Charles Gounod's "Ave Maria" was performed by Madame Caroline Miolan-Carvalho for the first time in public.
1878 - The first American bicycle race was held in Boston.
1883 - After 14 years of construction the Brooklyn Bridge was opened to traffic.
1930 - Amy Johnson became the first woman to fly from England to Australia.
1935 - The Cincinnati Reds played the Philadelphia Phillies in the first major league baseball game at night. The switch for the floodlights was thrown by
U.S. President Franklin Roosevelt
.
1994 - The four men convicted of bombing the New York's World Trade Center were each sentenced to 240 years in prison.
2001 - Temba Tsheri, 15, became the youngest person to reach the summit of Mount Everest.
DAILY SQU-EEK
1.
White Squirrel Festival 2018
May 25-27, 2018 | Brevard, NC
Downtown Brevard
|
175 E Main St
Held in the charming mountain community of Brevard, North Carolina, White Squirrel Festival features two-and-a-half days of live music, street vendors, merchants, artists, kid's activities and additional entertainment. Each year, the festival's lineup spans all genres and satisfies all musical tastes, with both emerging and established talent in Jazz, Funk, Bluegrass, Rock and Roll and more.


further information:
White Squirrel Festival 2018
2.
Redneck Revival Motorcycle Rally 2018
May 24-28, 2018 | Conesville, IA
Conesville Motorcycle Dragway
|
18745 IA-70
The Redneck Revival Motorcycle Rally is a NSFW kind of event in Conesville, Iowa—meaning no kids allowed! This old school adult outdoor festival features live music performances, vendor lanes and party buildings, beer and mixed drinks and of course, some of the fastest Harley's and metric motorcycles in the Midwest. With exotic pole dancing, cage dancers, wet t-shirt contests and topless parties, this fest is not for the faint of heart.


further information:
Conesville Redneck Revival Website - Bike Drags Outlaw Country - Rock & Roll Music Biker Family Adult Happning
3.
Kodiak Crab Festival 2018
May 24-28, 2018 | Kodiak, AK
The Kodiak Crab Festival in Kodiak, Alaska, has been running for over 50 years on Memorial Day weekend as a five-day celebration of spring that's full of fun and frivolity. Sponsored by the Kodiak Chamber of Commerce, the festival features a variety of attractions throughout the weekend including a parade, an arts and craft market and live music.


further information:
Kodiak Crab Festival - Kodiak
Pictures of the day
Adoration of the Magi
is a
tondo
in
tempera
on a wood panel, believed to have been painted mostly by
Filippo Lippi
in the mid-15th century. It depicts the
Adoration of the Magi
, the Biblical story in which the three
Magi
present the
Christ Child
with gifts of gold,
frankincense
, and
myrrh
, and worship him. The painting is now in the
National Gallery of Art
in Washington, D.C.
knit
thanks, Sally
knit
thanks, Rae
knit
knit
knit
crochet
thanks, Bertha
crochet
thanks, Ann
crochet
crochet
crochet
RECIPE
thanks, Lesley
CROCKPOT RECIPE
Slow Cooked Teriyaki Waffle Tofu
ADULT COLORING
CRAFTS
CHILDREN'S CORNER
... crafts
PUZZLE
right pic, wrong label
Racing Car Jigsaw Puzzle
WORD SEARCH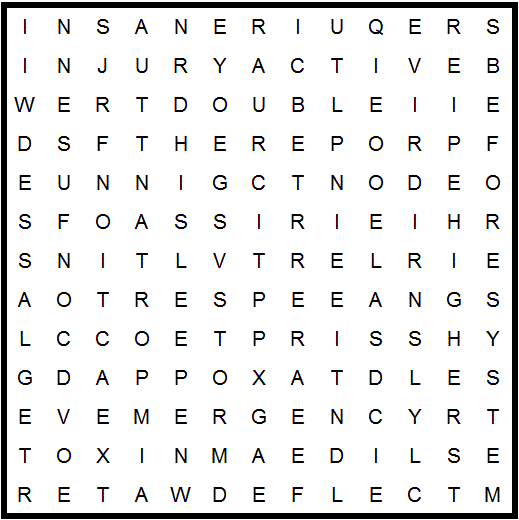 action
active

before

confuse
decrease
deflect
diets
double
drive

emergency
energy

fire
glass

higher

important
injury
insane
instead

nurse
panic
pest
pier
prior
proper

relief
require
right
sale
sleep
slide
snit
storm
system

there
toxin

water
SUDOKU
... hard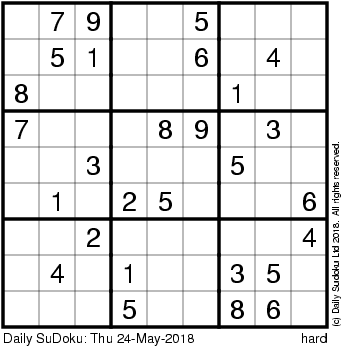 solution: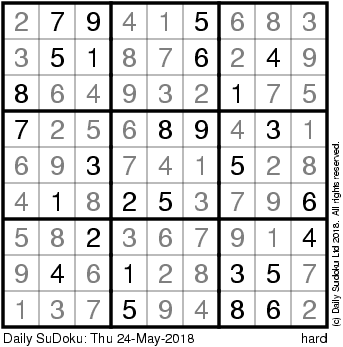 QUOTE
CLEVER
COOL PRODUCTS
EYE OPENER