DIANE'S CORNER ... Celebrate Restless Legs Awareness Day
Word of the Day
Definition:

(noun) One chosen or appointed to judge or decide a disputed issue.

Synonyms:
arbitrator, umpire
Usage:

In peace, from their want of confidence in each other, they will entrust the guardianship of the state to mercenaries and their general, who will be an arbiter between them.
Idiom of the Day
—

A person who has an extraordinary level of fame or reputation while he or she is still alive.
History
The Lewis and Clark Expedition Returns (1806)
In May 1804, about 40 men left St. Louis, Missouri, and headed west on an expedition initiated by US President Thomas Jefferson to search out an overland route to the Pacific Ocean, make contact with indigenous peoples, and survey the new Louisiana Purchase. More than two years later, the party returned to great acclaim. Their journey had an incalculable effect on the history of the American West.
John Coltrane (1926)
Coltrane was an influential American jazz saxophonist and composer. He worked with numerous big bands before emerging in the 1950s as a major stylist while playing with Miles Davis. His playing exhibited a dazzling technical brilliance as well as ardent emotion. Coltrane made a number of influential recordings, among them the 1960s classics
My Favorite Things
and
A Love Supreme
. He was deeply spiritual and interested in all religions.
Candy Dance Arts and Crafts Faire
In 1919, the Candy Dance began in the town of
Genoa
, in northern Nevada, as a way to raise funds to install street lights. This soon became a popular event, attracting dancers from Reno and Carson City to join the fun. More than two tons of candy are now consumed during the dance weekend. In the 1970s, an
arts and crafts
fair was added to the two-day event. Activities for children include candle-making, face-painting, and
tattoos
. The Candy Dance Arts and Crafts Faire, as it is now officially known, provides a substantial part of Genoa's annual operating budget.
The Best Exercise for Aging Muscles
DAILY SQU-EEK
READERS INFO
1.
TV SERIES STARTED IN 1956
2.
SINGLE CAME OUT IN 1967
3.
INTERESTING FACTS
In 1948, Huang Yijun of China became pregnant, but later found out that she had an ectopic pregnancy, meaning the egg had not attached in the uterus, resulting in an exceptionally rare abdominal pregnancy. While babies that attach in such a way (often to things like the woman's liver, bowels, diaphragm, etc.) occasionally survive, Haung's did not. Unfortunately for Haung, she did not have the money to pay to get the baby removed from her abdomen and it was too large for her body to get rid of naturally. So what does the human body do in that case? It builds up calcium deposits around the dead tissues, resulting in a so-called "stone baby." Huang carried this baby from 1948 to 2009. At the age of 92, she finally had it removed.
If you're wondering why rabbits are considered prolific breeders, it has less to do with them getting it on more than many other animals, necessarily, and more to do with the time frames involved in the process of producing new rabbits. A baby rabbit becomes sexually mature in an average of just about 5-6 months, and sometimes even sooner. They can potentially live up to around 10 years. Further, it takes only around a month from the point of getting pregnant for a female rabbit to give birth. Their litters can include as many as a dozen rabbits! What makes this even more astounding is that the female rabbit can get pregnant as soon as the next day after giving birth. Rabbits are induced ovulators, so the females are pretty much ready to get pregnant anytime they mate (assuming they aren't already pregnant), with the mating itself triggering the ovulation. So even just a single female can give birth to several dozen baby rabbits per year. Given this, combined with the fact that the babies are ready to make babies at the stage when most human offspring are still mostly just poop and drool factories, you can see how rabbits got this randy reputation.
While Neil Armstrong got to be the first to take a step on the Moon, Buzz managed his own historic "First!", becoming the first person to urinate on the Moon. Take THAT Mr. "One Small Step!"
During STS-37, astronaut Jay Apt's suit was punctured while space walking. The hole size was 1/8 of an inch, but Apt's skin sealed it. In fact, he didn't even realize this had happened until after he got back in the ship and saw the red mark on his hand. Even then, he didn't think anything of it, but ground control knew he had punctured his suit. They just hadn't told him as there appeared to be no immediate danger and they didn't want to alarm him.
The United States once planned on nuking the Moon. The project was labeled "A Study of Lunar Research Flights" or "Project A119" and was developed by the U.S. Air Force in the late 1950s. It was felt that this would be a relatively easy thing to do and would also boost public perception of how the U.S. was doing in comparison to the Soviet Union in terms of the space race. A young Carl Sagan was one of the scientists who worked on this project, hired to study how exactly the resulting cloud would expand on the Moon so that they could be sure it would be clearly visible from Earth. Sagan felt the project had scientific merit in that the cloud could be closely examined by scientists. The project was eventually scrapped as it was determined that the public would not respond favorably to the U.S. dropping a nuclear bomb on the Moon.
According to research done on the roads of New Zealand, the common zebra striped crosswalk without any additional signaling actually increases the chances of pedestrians getting hit by a car by 28% over if the person had just Jaywalked. It is thought this is the case because pedestrians crossing in crosswalks are much less careful than those crossing the road elsewhere, even to the point that many people observed in studies don't even bother to look if anyone is coming before entering a crosswalk. A similar study done in the United States on 1000 marked and unmarked popular crossing areas showed that marked locations had a much higher rate of pedestrian accidents than unmarked so long as there weren't any other signals included with the crosswalk, such as a stop sign/light or flashing lights. They also found that including a raised "safety" median for pedestrians to stand in the middle of roads made no difference to the safety of the pedestrians regardless of the number of lanes on the road.
Pictures of the day
Breakfast Time
is an
oil painting
on canvas completed in 1887 by the Swedish artist
Hanna Pauli
(1864–1940). Measuring 91 by 87 centimetres (36 by 34 in), it shows a dining table standing in the garden, set for breakfast. Since 1910, the painting has been held by the
National Museum
in
Stockholm
.
OUTDOOR ENTHUSIAST
thanks, Marcy
knit
knit
knit
knit
crochet
thanks, Clara
thanks, Lisa
RECIPE
, for adults
thanks, Shelley
SWEETS
thanks, Tina
ADULT COLORING
CRAFTS
thanks, Emma
CHILDREN'S CORNER
... art
Metal Pot Spout Jigsaw Puzzle
WORD SEARCH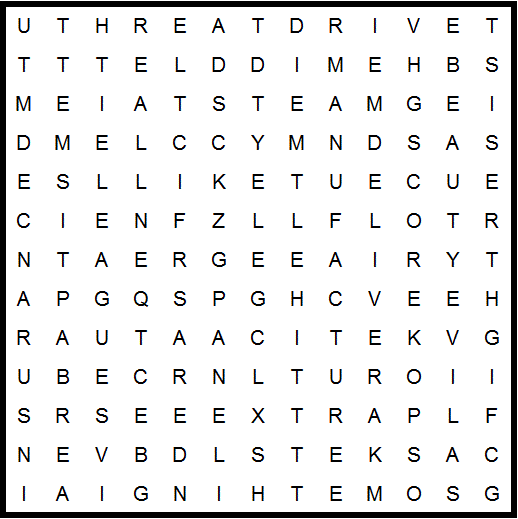 alive
average

baptism
beauty
bench

caskets
cite
delicious
deliver
drive

eager
escape
extra

fight
fleet
great

insurance

league
like

manufacture
middle
panel
panic
poker

real
resist
rest

salt
score
seal
sees
something
steam
stern

tackle
threat

utilize

vale
SUDOKU
... medium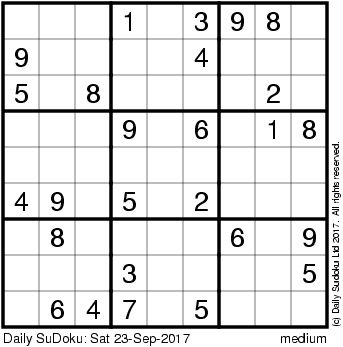 solution: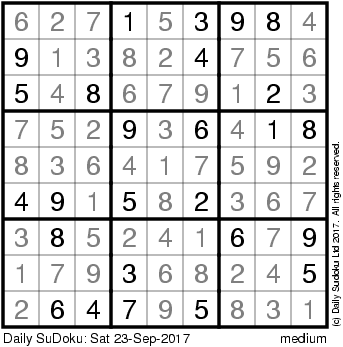 CLEVER
thanks, Sheri
Rubber Gloves
thanks, Helen