DIANE'S CORNER ... Celebrate Donald Duck Day
Donald Duck Day
commemorates the debut appearance of Donald Duck on June 9th 1934, when he featured in the Silly Symphony cartoon
The Wise Little Hen
.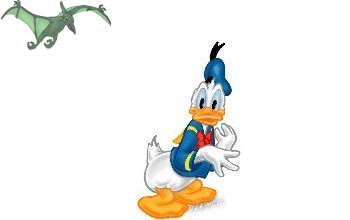 Word of the Day
Definition:
(adjective) So crude and unrefined as to be lacking in discrimination and sensibility.
Synonyms:
unrefined
Usage:
Jenny's mother was horrified by the crass behavior of the young man whom her daughter had befriended.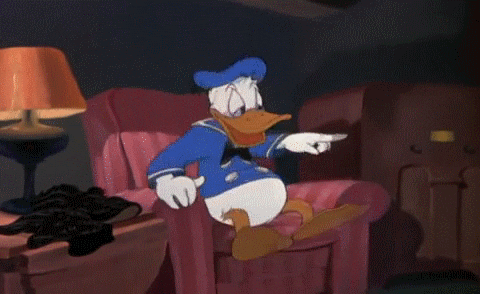 History
| Sir Charles Kingsford Smith Completes First Transpacific Flight (1928) | |
| --- | --- |

The first successful transpacific flight was carried out by Australian aviator Charles Kingsford-Smith and his crew, who piloted the trimotor monoplane Southern Crossfrom Oakland, California, to Brisbane, Australia. During the 7,250-mi (11,668-km) journey, the Southern Cross stopped to refuel in Hawaii, then flew on to Fiji—where it was the first aircraft ever to land on the island—and then embarked on the final leg of its trip.
| Bertha von Suttner (1843) | |
| --- | --- |

Baroness Bertha von Suttner was an Austrian novelist who was known chiefly as an ardent pacifist. Her 1889 pacifist novel Die Waffen nieder—translated into English in 1892 as Lay Down Your Arms—had great social impact. Through her subsequent friendship with Swedish Chemist Alfred Nobel, she influenced him to establish the Nobel Prizes. In 1905, she became the first woman awarded the Nobel Peace Prize.
Along with St. Bridget and St. Patrick, St. Columba (c. 521-597) is a patron saint of Ireland. Although he led an exemplary life, traveling all over Ireland to set up churches, schools, and monasteries, he is chiefly remembered for his self-imposed exile to the island of Iona off the Scottish coast. He landed at Iona on the eve ofPentecost, and proceeded to found a monastery and school from which he and his disciples preached the gospel throughout Scotland. Although he had been forbidden to see his native country again, he returned several years later.
| Scientists Grow New Limb in a Lab | |
| --- | --- |

A rat in Boston received what scientists are calling the first lab-engineered replacement limb. The "bio-artificial" rat forelimb is the result of a research experiment published online in the journal Biomaterials. Starting with the framework of a donor limb, scientists at Massachusetts General Hospital then brought to life using the recipient's own cells.
READ MORE::
1534 - Jacques Cartier became the first to sail into the river he named Saint Lawrence.
1790 - John Barry copyrighted "Philadelphia Spelling Book." It was the first American book to be copyrighted.
1802
-
US Academy at West Point founded
1822

-
Charles Graham patents false teeth
1860 - The Ms. Ann Stevens book "Malaeska, the Indian Wife of the White Hunter" was offered for sale for a dime. It was the first published "dime novel."
1869

-
Charles Elmer Hires sells his 1st root beer (Phila)
1902
-
1st Automate restaurant opens (818 Chestnut St, Phila)



1909

-

Alice Huyler Ramsey, a 22-year-old housewife and mother from Hackensack, New Jersey, becomes the first woman to drive across the USA, driving a Maxwell automobile 3,800 miles from Manhattan to San Francisco in 59 days with three non-driving female companions.



1962 -
Tony Bennett
made his debut in Carnegie Hall.
1963 -
Movie "Cleopatra" opens in NY
2011 - The world's first artificial organ transplant was performed. It was an artificial windpipe coated with stem cells.
Electric Guitar Pioneer
Les Paul (Lester William Polsfuss) (June 9, 1915 – August 12, 2009)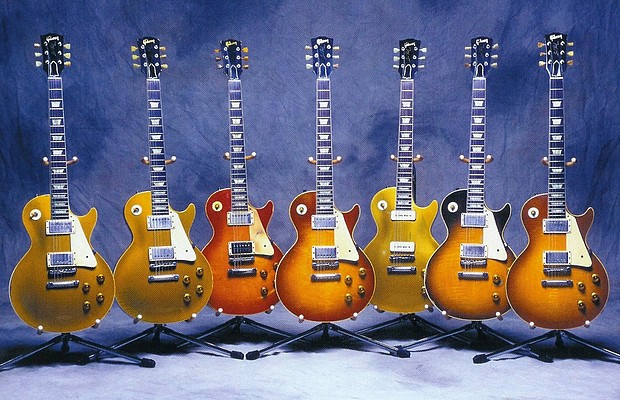 Les Paul pioneered the solid-body electric guitar, influencing what would become rock 'n' roll music.
DAILY SQU-EEK
If You Were Born Today,
June 9
You possess considerable personal power, charisma, and determination. You have a magnetic personality with a flair for the dramatic. While sensitive and considerate, you are also very strong-willed and not one to be controlled or directed. It is quite likely that you will achieve financial success. Famous people born today: Les Paul, Jackie Mason, Michael J. Fox, Johnny Depp, Natalie Portman, Cole Porter.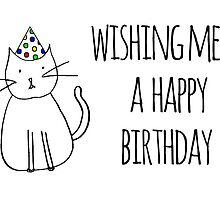 Under African Skies
Photograph by Carey Nash
A Hamar woman and her son stand beneath a dramatic sky in Ethiopia's Omo Valley. "After walking from our tent along the riverbed, we met up with this nearby village and the beautiful people [who] lived there," writes photographer Carey Nash. "We felt so welcomed."



knit
knit
knit
knit
knit
Copyright 2008 by Elaine Fitzpatrick
.
Materials:
One skein of worsted weight cotton such as Sugar and Cream or Peaches & Crème if you are using the bib for meals. If, on the other hand, you want to use it as a "drool" bib, I would recommend using a superwash wool. The cotton has a tendancy to absorb the moisture, whereas the superwash wool will wick the moisture and keep baby nice and dry!
Needles:
Size 6
Gauge:
4.5 sts. per inch, not critical
Note:
The edges of the bib are worked in a garter stitch border over the first and last five stitches (knit every row). You might find it helpful to insert a marker after the first five stitches and before the last five stitches.
When you reach the I-cords on the bib, it is helpful, but not necessary, to drop down a needle size to make the cords slightly smaller.
Directions:
Cast on 12 sts.
Row 1: k1, p1, across row.
Row 2: Cast on 3 sts., knit across row. (15 sts.)
Row 3: Cast on 3 sts., knit across row (18 sts.)
Row 4: Cast on 3 sts., knit, across row (21 sts.)
Row 5: Cast on 3 sts., knit, across row (24 sts.)
Row 6: Cast on 3 sts., knit, across row (27 sts.)
Row 7: Cast on 3 sts., knit, across row (30 sts.)
Row 8: Cast on 2 sts., knit, across row (32 sts.)
Row 9: Cast on 2 sts., knit, across row (34 sts.)
Row 10: Cast on 2 sts., knit, across row (36 sts.)
Row 11: Cast on 2 sts., knit, across row (38 sts.)
Row 12: k13; p12; k13.
Row 13: knit
Row 14: k11, p16; k11.
Row 15: knit.
Row 16: k9; p20; k9.
Row 17: knit
Row 18: k7; p24; k7.
Row 19: knit
Row 20: k5; p28; k5.
(Note: From this point on, keep the first and last five stitches in the established garter stitch for the border. You might find it helpful to insert a marker after the first five stitches and before the last five stitches.)
Row 21: knit.
Row 22: k5; p28; k5.
Row 23: knit.
Row 24: k5; p28; k5.
Row 25: k15; p8; k15.
Row 26: k5; p8, k12, p8; k5.
Row 27: k11; p4; k3; p2; k3; p4; k11.
Row 28: k5; p5; k3; p5; k2; p5; k3; p5; k5.
Row 29: k10; p2; k6; p2; k6; p2; k10.
Row 30: k5; p4; k3; p6; k2; p6; k3; p4; k5.
Row 31: k9; p4; k5; p2; k5; p4; k9.
Row 32: k5; p3; k2; p1; k3; p4; k2; p4; k3; p1; k2; p3; k5.
Row 33: k8; p2; k2; p3; k3; p2; k3; p3; k2; p2; k8.
Row 34: k5; p3; k2; p3; k3; p2; k2; p2; k3; p3; k2; p3; k5.
Row 35: k8; p2; k4; p3; k1; p2; k1; p3; k4; p2; k8.
Row 36: k5; p3, k2; p5; k8; p5; k2; p3, k5.
Row 37: k8; p2; k6; p6; k6; p2; k8.
Row 38: k5; p3; k2; p7; k4; p7; k2; p3; k5.
Row 39: k8; p2; k8; p2; k8; p2; k8.
Row 40: k5; p3; k2; p8; k2; p8; k2; p3; k5.
Row 41: k8; p2; k8; p2; k8; p2; k8.
Row 42: k5; p4; k2; p7; k2; p7; k2; p4; k5.
Row 43: k9; p3; k6; p2; k6; p3; k9.
Row 44: k5; p5; k2; p6; k2; p6; k2; p5; k5.
Row 45: k10; p3; k5; p2; k5; p3; k10.
Row 46: k5; p6; k4; p3; k2; p3; k4; p6; k5.
Row 47: k13; p12; k13.
Row 48: k5; p10; k8; p10; k5.
Row 49: knit.
Row 50: k5; p28; k5.
Row 51: knit.
Row 52: k5; p28; k5.
Row 53: knit.
Row 54: k5; p28; k5.
Row 55: knit.
Row 56: k5; p28; k5.
Row 57: knit.
Row 58: k5; p8; k12; p8; k5.
Row 59: knit.
Row 60: k6; p5; k16; p5; k6.
Row 61: knit.
Row 62: knit.
Row 63: knit 13 stitches.; bind off next 12 stitches knitwise; knit remaining stitches. You should have 13 stitches on each side. Place first 13 stitches on a holder and work on remaining 13 stitches in garter stitch as follows:
Shoulder shaping:
Knit one row even.
(Right side) Dec. 1 st. at neck edge every other row 2 times. (11 sts.)
Knit one row even.
Dec. 1 st. at shoulder edge every other row until 5 sts. remain.
Knit one row even.
(Right side) Dec. 1 st. at neck edge and 1 st. at shoulder edge. 3 sts.
Knit one row even.
I-cord:
Slip these 3 sts. to a dpn and work an I-cord for approximately 12 inches. Fasten off and run end down through middle of I-cord.
Join yarn to neck edge and work remaining side to correspond to other side.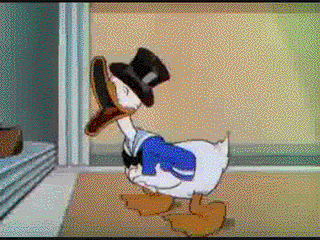 crochet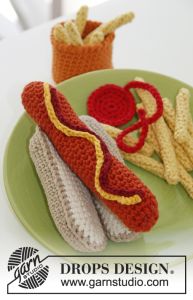 crochet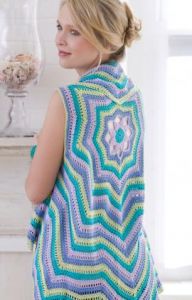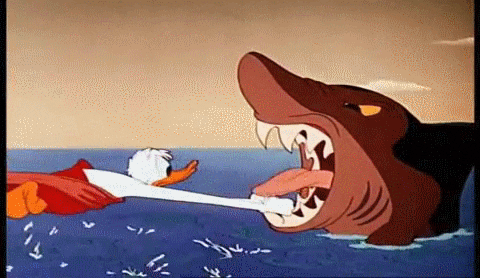 RECIPE
diabetic friendly
Classic Split Pea Soup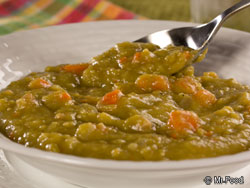 Split Pea soup is a much-loved recipe that takes us back to Granny's kitchen. We've lightened up her recipe, making it diabetes-friendly and slow cooker compatible. Next time you need something warm and comforting, don't forget about our Classic Split Pea Soup!
What You'll Need:
1 (16-ounce) package dried split peas
2 large carrots, chopped (about 2 cups)
1 cup chopped onion
1 cup chopped celery
1 cup low-sodium diced cooked ham
3 cups water

1

/

2

teaspoon salt

1

/

2

teaspoon pepper
4 cups low sodium chicken broth
1 bay leaf
What To Do:
Place peas in a 5- to 6-quart slow cooker. Add remaining ingredients to slow cooker.

Cover and cook on LOW setting 8 hours or until peas are tender and soup is thick. Remove and discard bay leaf. Ladle into individual bowls, and serve immediately.
CROCKPOT RECIPE
stephanie o'dea
We went on a road trip over the weekend, and road trips mean Fritos. When we were first diagnosed with celiac, we were pleased to discover that good ol'
Fritos were gluten free
. It's so nice to know that they are THERE---at every gas station, and in every vending machine.
When we returned home, I still had half a bag left, and they were awfully squished after being in the backseat for 2 days. The best thing to do with crushed Fritos? Make candy!
Because?
I don't really have a reason. Except for that they are AMAZING.
The Ingredients.
serves 8 to 10
1 stick of butter (salted is fine; 1/2 cup)
1 (12-ounce) bag of semi-sweet chocolate chips
2 tablespoons peanut butter (optional if you have allergies)
1/2 cup chopped peanuts (optional--we used honey roasted because that's what we had)
The Directions.
Put the Fritos and the pretzels in a large Ziploc and smash until crumby. Set aside.
Line a 9 x 13 or so cookie sheet with Release foil or parchment paper. Set that aside, too.
Put the butter, the brown sugar, peanut butter, and chocolate chips into your crockpot and set on high for 1-2 hours or until everything is really melty and you can mix it well.
It took 1 hour, 15 minutes to melt nicely for me in a 6qt Smart Pot.
Using oven mits (use them! The crock is hot!) dump the hot candy out onto your lined cookie sheet and spread out with a wooden spoon. Sprinkle the peanut pieces on top.
Put the pan in the refrigerator for about an hour, or until candy has set completely. Break into pieces.
The Verdict.
Man, these are amazing and wonderful and so scary in that they are SO good you want to take them all into a corner of the garage and eat them all by yourself.
Amazing. You must make them.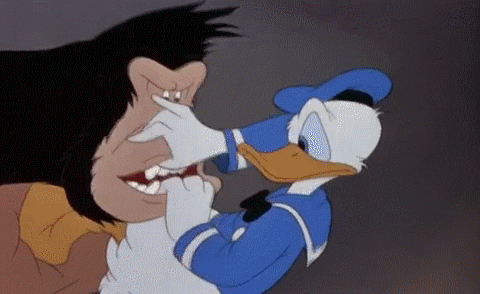 PUZZLE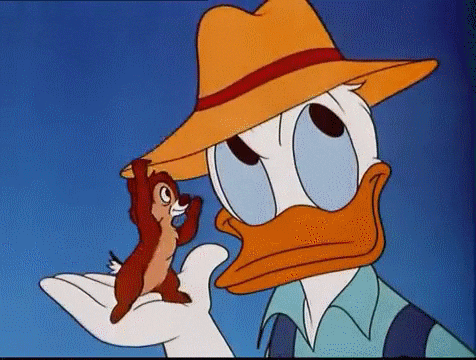 CHILDREN'S CORNER
... coloring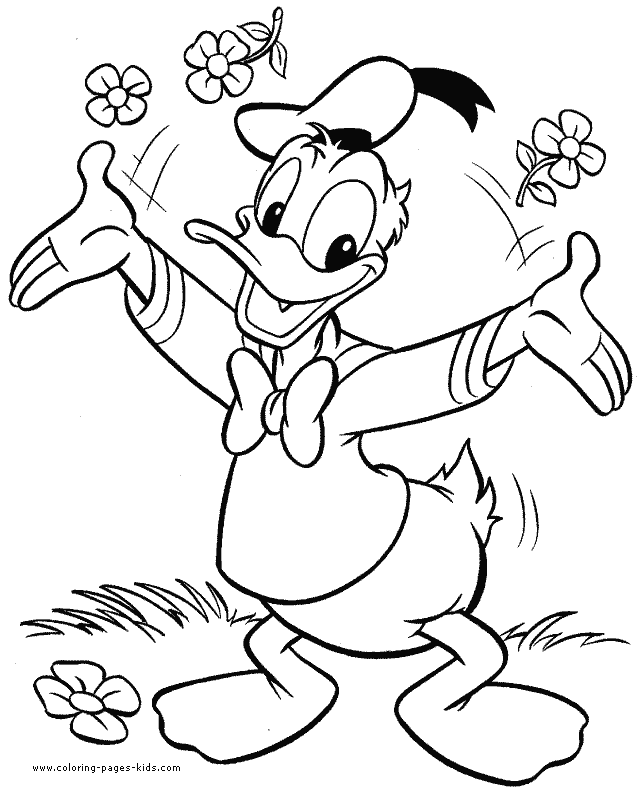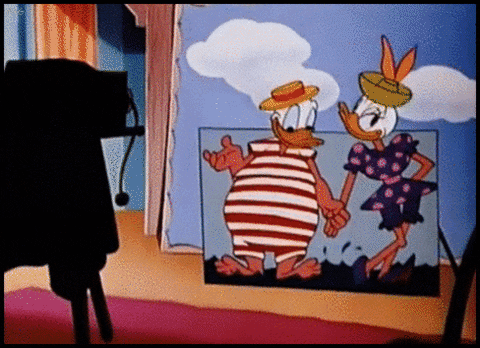 CRAFT
cupcake liner
QUOTE
Fishermen from the Brazilian town of Laguna have developed a unique symbiotic relationship with dolphins: they rely on the intelligent creatures to help them catch fish! Studies have revealed that there's a particular group of about 20 bottlenose dolphins that work alongside the fishermen, while the rest of the local dolphins prefer to look for food on their own.
The dolphins work together to herd groups of mullet towards the fishermen. They then use head- or fin-signals to alert the fishermen as to when and where the nets should be thrown. The system works well for both parties: neither could survive without the other. The fishermen get to catch all the fish they need, while most of the stray fish that manage to escape the nets swim right into the dolphins' mouths. The water is so murky near Laguna that the fishermen could never catch fish as efficiently without the dolphins' help. That's why they only fish when the marine mammals show up.
"Good Morning" in 

Cheyenne (USA) -  Pévevóona'o
CLEVER
Knitting Tips
pioneer thinking
1.
Before you even make a slip knot, READ the entire pattern through at least once. You will be amazed at how directions / instructions are written. Some very helpful hints or notes will be added near the end of the pattern. Usually these are things you need to know right away. Be sure to read the pattern through completely, so you know what these are.
2.
When casting on, always leave yourself enough yarn to make it all the way through the stitches you need to cast on the needle. Don't worry if you have a long strand of yarn left over, simply cut it to size.
3.
When joining a second or third ball of yarn, try to join them at the edges rather than in the middle of a row. Then your seams will be hidden in the sides and it just looks so much neater.
4.
When knitting off of a chart or directional rows, always use a sticky note to keep your place. Then when you need to walk away, always write down the last row knitted on the sticky note so you'll know just where to pick up when you resume. The sticky little note can be moved down the page as you go.
5.
When knitting with a ball of yarn, always pull the yarn from the center and not the outside. If you do this, your yarn will flow nicely and not become a monster tangled mess as you knit. If you do encounter a knotted mess, simply cut the mess out, then attach your yarn again. Some knots are impossible to untangle!
6.
If you want to change colors rather than knit all in one color, then do it! Be creative. If you wish to add a stitch pattern to a project, and you know how to do that, then do it! Variations on a theme are always welcome.
7.
When you work on a pattern that is written for 2 or 3 sizes, always circle or highlight the size that you are knitting for. Do that all the way through the pattern. It is very easy to start knitting for another size if your size isn't highlighted from start to finish.
8.
New to knitting? Then don't knit with specialty yarns or anything fuzzy or ribbon-y, like fun fur or mohair. It's too difficult to see your stitches on the needle, and you'll get lost in the fuzz. Take my word for it!
9.
Keep all those knitting accessories to a minimum. They may look all the rage, and be very cute to have, but most often you won't use them anyway. Needles, yarn, scissors and instructions will do the job every time.
10.
If you're getting to the end of a ball of yarn and want to know if you can knit another row without running out, then do this: take your remaining yarn and stretch it out across the width of your piece three times, back and forth. If your yarn makes it, you have enough for another row.
EXERCISE FOR PEOPLE OVER 60




Begin by standing on a comfortable surface, where you have plenty of room at each side.



With a 5-lb potato bag in each hand, extend your arms straight out from

your sides and hold them there as long as you can. Try to reach a full minute, and then relax.





Each day you'll find that you can hold this position for just a bit longer.



After a couple of weeks, move up to 10-lb potato bags. Then try 50-lb potato bags and eventually try to get to where you can lift a

100-lb potato bag in each hand and hold your arms straight for more than a full minute

(I'm at this level).

After you feel confident at that level, put a potato in each bag.
EYE OPENER
from our california correspondent, susie