DIANE'S CORNER .. Celebrate Jerky Day
Jerky Day is a new celebration, having been started in 2012, and it was obviously started to help boost sales of the dried jerky treat that so many people enjoy. However, despite that, the popularity of the salty treat means that it is already a popular day to celebrate, and there is no greater way than to head to a local barbecue or event that has been set up especially to celebrate the occasion.
Jerky is created by first trimming the fat from lean meat, and then leaving the resulting cut to dry. Salt is usually added to aid the drying process and bacteria is removed during the drying and salting process. Jerky can be made from virtually any meat, and combined with other ingredients, and this means that, as well as beef jerky, it is possible to buy and enjoy dried products ranging from kangaroo to alligator.
sheri knits eggs for a nest she found from nature
Word of the Day
Definition:
(adjective) Carefree and lighthearted.
Synonyms:
lighthearted, lightsome
Usage:
The blithe young couple was a pleasant sight to see.
History
One of the greatest 19th-century British landscape painters, Constable is known primarily for his renditions of the area surrounding his home, which has come to be known as "Constable country." Constable's free use of broken color and his direct observations of nature were extraordinary in his day. He received only modest recognition at home, being tardily admitted to the Royal Academy in 1829, but was more readily accepted in France.
Before England adopted the Gregorian calendar in 1752, June 11 was the day of the Summer Solstice. In addition to being the longest day of the year, it was also St. Barnabas's Day (or Barnaby Day), and this association gave rise to the old English jingle, "Barnaby bright, Barnaby bright, the longest day and the shortest night." It was customary on this day for the priests and clerks in the Church of England to wear garlands of roses and to decorate the church with them. Other names for this day were Long Barnaby and Barnaby Bright.
| Could This New Technology Put a Stop to Drunk Driving? | |
| --- | --- |

The National Highway Traffic Safety Administration (NHTSA) recently unveiled new advanced alcohol detection technology that could prevent drunk drivers from operating a vehicle. At a press conference in Washington this past week, NHTSA Administrator Mark Rosekind presented two prototypes of the Driver Alcohol Detection System for Safety which has been in the works under a partnership with automakers since 2008.
READ MORE:
1770 - Captain James Cook discovered the Great Barrier Reef off of Australia when he ran aground
1880 - Jeannette Rankin was born. She became the first woman elected to the
U.S.
Congress.
1910 - Jacques-Yves Cousteau was born. He was the French underwater explorer that invented the Aqua-Lung diving apparatus.
1919 - Sir Barton became the first horse to capture the Triple Crown when he won the Belmont Stakes in New York City.
1981 - The first major league baseball player's strike began. It would last for two months
1982 - Steven Spielberg's movie "E.T." opened.
2010 - The FIFA World Cup opened in South Africa. It was the first time it was held in Africa
Born, 2907
John Wayne (Marion Robert Morrison)
(May 26, 1907 – June 11, 1979)
John Wayne is pictured above in his last major public appearance, presenting the
best picture award at the 51st Annual Academy Awards in 1979.
82, T0day
Wilder won an Oscar for his first major film role in The Producers (1968) and
played Willy Wonka in Willy Wonka and the Chocolate Factory in (1971). He
also appeared in Blazing Saddles and Young Frankenstein (1974). He started
his film career playing a hostage in the 1967 feature Bonnie and Clyde.
Developed Yeseterday
The Crayola name was coined by Alice Binney, wife
of company founder Edwin and a former schoolteacher. It comes from
"craie", French for "chalk," and "ola" for "oleaginous", or "oily.
The Rubens Crayola No. 500 crayon box
DAILY SQU-EEK
Lines of Moravia
Undulating fields tell an agricultural tale in Moravia, a region in the Czech Republic that's known for its folk traditions, architecture, and landscapes. "I really fell in love with this region, where you can find these beautiful field views without any distracting elements—just fluid, linear silk surfaces" writes Lukáš Ildža.
knit
knit
knit
crochet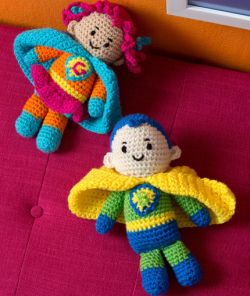 crochet
crochet
RECIPE
CROCKPOT RECIPE
stephanie o'dea
This is a picture of a green bean casserole. I've never actually had green bean casserole. It's on the table, lots, during the holidays, and I'm sure I've put some on my plate, but I don't actually eat it.
I don't like canned green beans. My grandma makes a 3-bean salad that uses canned green beans, and I like that. But that's it.
I kind of could go on and on about why I find canned green beans icky. But I'm not going to, because they are staple in a lot of homes, and I should be nice.
Canned green beans are not my cup of tea.
I really like fresh green beans, in the crockpot.
--1 cup General Mills Rice Chex cereal (make sure the label is marked Gluten Free if you are gluten free. There are still some old boxes on shelves)
--1/3 cup shredded parmesan cheese
if you would like the recipe using
the canned cream of mushroom soup, it is here
. This recipe calls for 4 cups of cooked green beans. Since you're going to be using your crock, the fresh will cook nicely, and you can put in raw beans.
The Directions.
Wash and trim the green beans. If you feel the need to cut the green beans so they are all the same length, go for it, but they will cook fine left uneven.
Put the rice chex in a ziploc and smash to desired crumbiness. Add the onion powder and the parmesan to the bag, and shake to mix.
Pour evenly over the top of the beans.
Cover and cook on low for 4-6 hours, or on high for 2-3.
The Verdict.
I liked this much better than the canned green bean casserole. The green beans still had a crunch, even after being slow-cooked. The topping wasn't as crisp as it would have been if I had used the french's fried onions, but the flavor was there, and the cheese added a nice salty flavor. The homemade cream of mushroom rocks, and was quite flavorful.
The brown chunks of mushroom were really unnerving, though.
But it tasted good. I don't know what to think of this. It worked, it tasted good, and if you like green bean casserole, you'd probably like it. I think I like lightly steamed green beans better with a squeeze of lemon. or stir-fried with some chili oil. or
baked with salmon
. or
in a stew
.
CRAFT
I love that it grows in damp, shady spots; that it almost
has a mysterious feel to it.
So when I found out about this incredible moss graffiti created by UK artist
Anna Garforth
, I knew I had to share it with you guys. Now, I'm not the hugest graffiti advocate out there, but moss graffiti is something I think I could get down with. Actually, I know I could. Here's how to make it!
3 handfuls moss
2 cups lukewarm water
2 cups buttermilk
2 tablespoons water-retention gel
Blender
Bucket
Paintbrush
Spray bottle
1. Crumble your moss into a blender.
2. Add in water, buttermilk, and water-retention gel.
3. Pulse the blender until your mixture forms a gel-like substance.
4. Pour the mixture into a bucket and paint it onto a wall outside. Make sure you choose a wall that doesn't receive much sunlight, as moss grows best in shady areas.
5. Mist your mossed-up wall with water once a week and watch your creation grow!
QUOTE
CHILDREN'S CORNER
.. craft
Playing Cards .. make them yourself
space
How about making a card game with your children, grandchildren or family friends.
space
I know we all have a deck of cards and some decks that are missing some cards...and I know we all have some fabric, scraps or jelly rolls around. (jelly rolls are pre cut strips of fabric the are 2 1/2" wide and are the full width of fabric). Here is a picture of a jelly roll that my sister picked up for me. It's all great bright fabric for kids.
Here is one deck of many that we have hanging around the house that's not being used.
Did you know most cards are 2 1/2" wide...I see a jelly roll in this cards future!!
and the card is 3 1/2" high.
So here's a quick and easy tutorial for a little game booklet for kids.
Cut your fabric, jelly rolls or scraps to fit your card size. The Mod Podge is a glue and sealer all in one. Once it dries, it seals the fabric like a plastic coating.
These are cut at 2 1/2" x 3 1/2".
Cover the front of the card with a thin layer of Mod Podge.
While it's still wet, apply your fabric.
Once you have rubbed the fabric on the card, paint another layer of Mod Podge over the top to seal the fabric.
Do this to as many cards as you'd like. While they are drying, go to your favorite magazine to cut out pictures for the other side of the card.
How about a kitten.
or sneakers, ice cream sundae or a plant. These are all great "I SPY" game pictures. You can also use family photos of siblings, aunts, uncles, grand parents etc...
Cut the pictures to the same size as your fabric or cards.
Repeat the Mod Podge steps on the card...
and then on top of the picture. Let dry completely. It doesn't take too long 15-20 minutes. You can add several coats for added protection if you'd like. I just did one.
Now to assemble the game. You will need a hole punch and a large key ring that hinges open. Not the kind that you slide the keys all the way around the ring. That kind might rip the cards.
Take each card and in the same place on each card...
punch a hole in the corner.
Here's a close up.
Open up the ring and hook on all the cards you've made.
Here is the back side with the picture game.
There are several games you can play with this card set.
have them go through the pictures on the ring and have them "I Spy" something in the room or in the car or in the restaurant that "matches" that picture.
they could say what the picture is if they are just learning what objects are.
how about learning how to "spell" the word in the picture.
or learn their "colors" in the picture.
for older children, is the picture a noun or verb etc...
you could keep the cards off the ring, make 2 of the same picture and create a "matching" card game
you could play the Stare Game (my kids loved this one)...Have your child "Stare" at the card for a certain period of time (2-3 minutes). Then take the card from them and ask them as many questions as possible about the details of the card. Great for them to remember details about a picture.
You could also find pictures of the alphabet, numbers, food or sports.
don't forget family photos for the little ones who don't know family members yet or if they live too far away and don't see them very often.
I know there are more ideas that would fit things your child or grandchild likes...so make up a game and have fun!!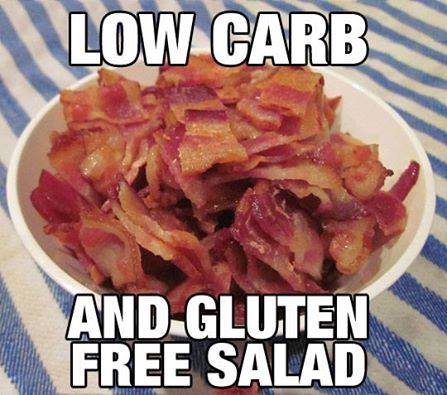 PUZZLE
By Sumitra
The curious case of the bizarre facekini strikes again! In case you don't remember, it's a nylon mask that covers the entire head, leaving holes only for the eyes, nostrils and mouth. The Chinese invention is meant to be used as beachwear, protecting wearers (mostly women) from sunburns and jellyfish stings. It first made an appearance in 2006, and the present "fourth-generation" avatar has managed to enter new levels of weirdness!
"Good Morning" in 

Cornish (Great Britain) -  Myttin da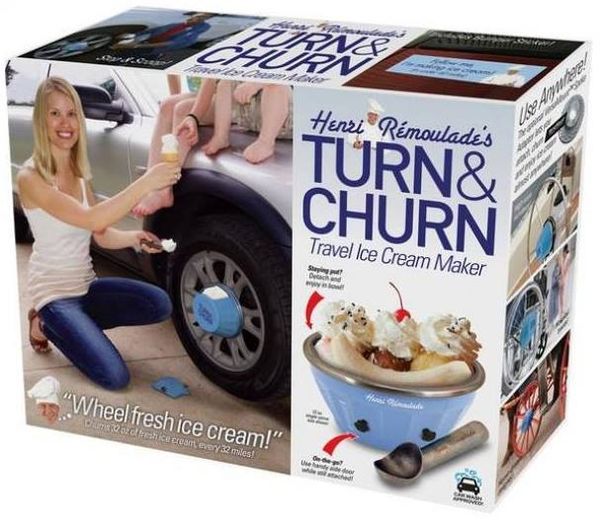 CLEVER
thanks, patti