DIANE'S CORNER ... Celebrate Bathtub Day
In a world in which demands on your time are high it is reassuring to know there is one day in the year when you can reclaim the right to relax at your leisure.
Bathtub Day
is more than just an excuse to while away the time as you immerse yourself in the warm waters of your bathroom; it is a day to remember and rejoice in the introduction of the bathtub in England in 1828. How to celebrate this momentous occasion is an individual's choice but options include turning your bathroom into a mini-spa, complete with scented candles and aromatherapy oils; inviting a partner or friend to share in the bathtub experience; watching a favorite film or television show while bathing; or simply locking the door, turning off the phone and enjoying a rare moment of solitude and peace, with a glass of wine by your side.
hope you enjoy my uncle simon's paintings which are currently on exhibit in new jersey
Masquerade #1
Word of the Day
Definition:
(noun) A person who diagnoses, especially a physician specializing in medical diagnostics.
Synonyms:
pathologist
Usage:
She was an excellent diagnostician and was immediately able to identify the cause of the patient's symptoms.
History
Bohr was a Danish physicist who was among the first to recognize the importance of an element's atomic number. He was also the first to apply the quantum theory to atomic and molecular structure, and his concept of the atomic nucleus was a key step in understanding nuclear fission. He won a Nobel Prize for Physics in 1922 for his work on atomic theory. Though he contributed to atomic bomb research during World War II, he later devoted himself to arms control.
The Okunchi Festival in Nagasaki dates back to the 17th century, when many Chinese lived in the city and when both Dutch and Chinese traders regularly anchored their ships there. The festival pays tribute to these traders by presenting both a Dutch dance and a Chinese dragon dance, along with street fairs and other entertainment. The Okunchi Festival also features the traditional procession of themikoshi—the ornate palanquin on which the local deity is believed to descend for a ride as it is carried through the streets.
| In the Eerie Emptiness of Chernobyl's Abandoned Towns, Wildlife Is Flourishing | |
| --- | --- |

The sound was like nothing Tom Hinton had ever heard before: a chorus of baleful wolf howls, long and loud and coming from seemingly every direction in the darkness.
READ MORE
1868 - Cornell University was inaugurated in Ithaca,
NY
.
1913 - For the first time, Henry Ford's entire Highland Park automobile factory was run on a continuously moving assembly line when the chassis was added to the process.
1954 - Marian Anderson became the first black singer to be hired by New York's Metropolitan Opera Company.
1956 - A
U.S.
House subcommittee began investigations of allegedly rigged TV quiz shows.
1968 - The Motion Picture Association of America adopted the film-rating system that ranged for "G" to "X."
1982 - The musical "Cats" opened at the Winter Garden Theatre. In 1997 the show became the longest running show in Broadway history.
2003 - In California, Arnold Schwarzenegger was elected governor in the recall election of Governor Gray Davis.
DAILY SQU-EEK
If You Were Born Today, October 7
You seek to balance the world around you on a mental level. You want things to be fair and just, and you are very uncomfortable with extremes of opinion, simply because they seem harsh and unfair to you. The world of ideas is precious to you. You think like a social worker at times. Although you very definitely march to the beat of a different drummer, you do it in such a charming manner that people find you delightfully odd, and, at the very least, interesting. A dreamer at heart, you are striving towards perfection, and always looking for answers. Famous people born today: Thom Yorke, John Mellancamp, R.D. Laing, Desmond Tutu, Oliver North, Aaron Ashmore, Shawn Ashmore.
Bough Wow
In British Columbia, a coastal wolf is well camouflaged in cedar boughs at the forest's edge. Scientists have shown that larger islands off the coast of the province are more likely to hold these beachcombing wolves at any given time, but another key factor is the length of shorelines—rich in marine offerings.
knit
knit
knit
crochet
crochet
crochet
crochet
RECIPE
CROCKPOT RECIPE
stephanie o'dea
CRAFTS
CHILDREN'S CORNER
...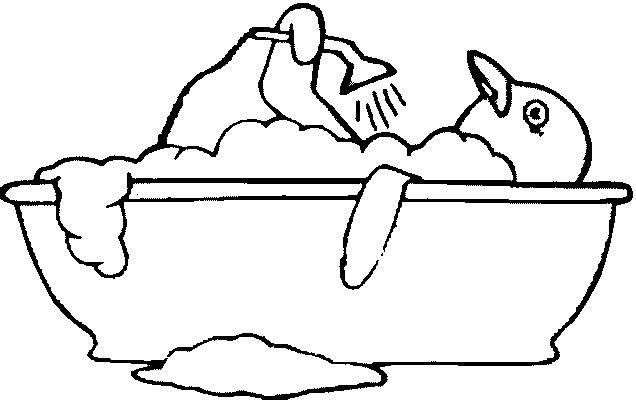 PUZZLE
QUOTE
"Welcome" in

Dyirbal (Australia) - Nginda wundyjangum
CLEVER
EYE OPENER
Twenty Interesting Things About…Elvis