DIANE'S CORNER ... Celebrate Conflict Resolution Day
Word of the Day
Definition:
(noun) A trademark used for a warm outer jacket having close-fitting, often elastic, cuffs and waistband.
Synonyms:
anorak, parka, windcheater
Usage:
George's windbreaker was torn, and he shivered in the cold night air.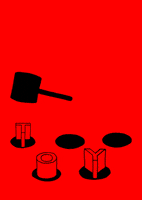 History
| I Love Lucy Premieres (1951) | |
| --- | --- |

In 1951, Lucille Ball became one of the first movie stars—and the first woman—to headline a television series. The prototypical situation comedy, I Love Lucy became a spectacular success, showcasing Ball's comic energy, flair for slapstick, and chemistry with her co-star and real-life husband, Desi Arnaz, as they portrayed the zany middle-class couple Lucy and Ricky Ricardo. The program is still syndicated today
Virgil was a Roman poet and the author of the Eclogues, the Georgics, and theAeneid, widely regarded as one of the greatest long poems in world literature. TheAeneid, Rome's national epic, tells the legendary story of the Trojan hero Aeneas, whose descendants become the founders of Rome.
The Kenka Matsuri (Roughhouse Festival) takes place October 14-15 in Shirahama, Japan, and thousands flock to the shrine where the festival is held. The roughhousing starts as teams of mikoshi-bearers jostle each other for position in the procession to the Matsubara Hachiman Shrine. Once they reach the shrine, they spin their heavy burden, raise it up high in the air and let it crash to the ground—difficult maneuvers designed to thrill the crowd. The mikoshi engage in a final battle in an open field, where thousands of cheering spectators take sides and and egg them on.
| "Supercoiled" DNA Puts the Simple Double Helix to Shame | |
| --- | --- |

When most of us think of DNA, we think of that iconic double helix shape. But when you zoom out, DNA gets a lot more complicated.
READ MORE:
1860 - Grace Bedell, 11 years old, wrote a letter to presidential candidate
Abraham Lincoln
. The letter stated that Lincoln would look better if he would grow a beard.
1939 - New York Municipal Airport was dedicated. The name was later changed to La Guardia Airport.
1955 - "Grand Ole Opry" premiered on ABC-TV.
1966 - In Illinois, Cahokia Mounds was added to the U.S. National Register of Historic Places.
1993 - South Africa's President F.W. de Klerk and African National Congress President Nelson Mandela were named winners of the Nobel Peace Prize for their efforts to end the apartheid system in South Africa.
DAILY SQU-EEK
If You Were Born Today, October
15
You are a determined and responsible person with a good head on your shoulders and a great attachment to the place (and the people) you call "home". You possess charm and your personal popularity helps you in life--although not as much as your own strength of mind. Partnership is important to you, and you value your personal relationships more than most people. Love makes your world go round! Your imagination knows no bounds. You are a great storyteller, your intuition generally serves you well, and you dream big dreams. Famous people born today: Penny Marshall, Lee Iacocca, Emeril Lagasse, Mario Puzo, Sarah Ferguson.
Picture of the day

SMS Ägir

was the second and final member of the

Odin class

of

coastal defense ships

built for the

German Imperial Navy

.

Ägir

was built by the

Kaiserliche Werft Danzig

shipyard between 1893 and 1896, and named for the

eponymous Norse god

. She was armed with a main battery of three 24-centimeter (9.4 in) guns. She served in the German fleet throughout the 1890s and was rebuilt in 1901–03. She served in the VI Battle Squadron after the outbreak of

World War I

in August 1914, but saw no action.

Ägir

was demobilized in 1915 and used as a tender thereafter. After the war, she was rebuilt as a merchant ship and served in this capacity until December 1929, when she was wrecked on the island of

Gotland

.
Taking a Peak
As beams of light from the setting sun burst through clouds, a triumphant hiker basks in their glow on a summit in Hawaii's Ko'olau Range. The achievement, according to Liz Barney, who submitted this photo, was the culmination of rigorous preparation and effort. "It's not a well-known trek … but for two women, it was their dream," she says. "[The women] spent an entire year planning and training to cross the Ko'olau summit ridge line in one self-sufficient thru-hike ... They failed multiple times before they finally succeeded."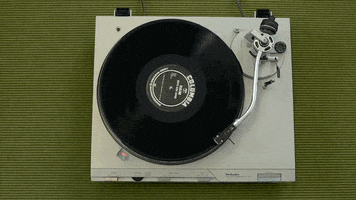 knit
knit
knit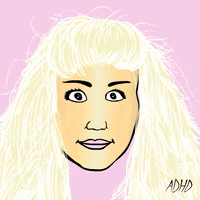 crochet
crochet
crochet, 6 mths - 2 yrs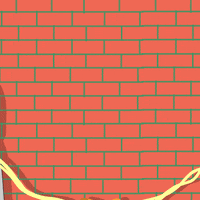 RECIPES
Smells Good Enough to Eat: the Perfume Cake
CROCKPOT RECIPES
stephanie o'dea
CRAFTS
FISH
CHILDREN'S CORNER
... coloring pages
PUZZLE
QUOTE
EXOTIC WOODEN CARS SCULPTED BY HAND
HE'S EVEN CARVED HIS UNDERWEAR OUT OF WOOD!
"Welcome" in

Fijian (Fiji) - Bula vinaka
CLEVER
thanks, shelley
EYE OPENER
thanks, patty