DIANE'S CORNER ... Celebrate World Sight Day
Word of the Day
Definition:
(noun) A fellow member of a fraternity or profession; a colleague.
Synonyms:
colleague, fellow
Usage:
She was an intimidating presence in the boardroom, and even her confreres were nervous around her.
History
| The Great Chicago Fire (1871) | |
| --- | --- |

The Great Chicago Fire was a conflagration that burned for more than two days and destroyed about four square miles of the city. It killed hundreds of people, left 90,000 homeless, and destroyed some $200 million worth of property. Originally composed of mostly wooden structures, the city was rebuilt with stone and steel and became a center of industry.
| Henri Louis Le Châtelier (1850) | |
| --- | --- |

Le Châtelier was a French chemist best known for devising Le Châtelier's principle, which makes it possible to predict the effect that a change in conditions—such as temperature, pressure, or concentration of components—will have on a chemical reaction. The principle states that a system in equilibrium, when subjected to a perturbation, will respond in a way that tends to minimize its effect and restore equilibrium
| Fire Ants Create Floating Rafts to Face South Carolina Flood Waters | |
| --- | --- |

As floodwaters from the storm that South Carolina Gov. Nikki Haley and others have termed a 1-in-1,000-year event ravaged the state, several photographers captured what appeared to be mounds of floating fire ants
READ MORE:
1935 - Ozzie Nelson and Harriet Hilliard were married.
1938 - The cover of "
The Saturday Evening Post
" portrayed Norman Rockwell.
1952 - "The Complete Book of Etiquette" was published for the first time.
1970 - Soviet author Alexander Solzhenitsyn won the Nobel Prize for literature.
1991 - A slave burial site was found by construction workers in lower Manhattan. The "Negro Burial Ground" had been closed in 1790. Over a dozen skeletons were found.
1992 - The
U.S.
Postal Service announced the commemorative stamp booklet that would include Bill Haley, Elvis Presley, Buddy Holly, Ritchie Valens, Clyde McPhatter, Dinah Washington, and Otis Redding.
DAILY SQU-EEK
If You Were Born Today, October 8
You possess a highly creative mind. You are likely quite good with language and/or languages, and you have an unmistakably goofy sense of humor. You have a wonderful sense of judgment. Although you will entertain some attraction to the mystical, you are largely logical. You can be a charming conversationalist, making each person you talk to one-on-one feel very special. Although you are capable of much hard work, leisure time is very important to you. You are more decisive than the typical Libra personality. You are creative, witty, and fair-minded. Famous people born today: Chevy Chase, Matt Damon, Sigourney Weaver, Jesse Jackson, Paul Hogan.
Spring Mix
"The effect is entirely natural but decidedly surreal as the swirling tannins of the Santa Fe River mix with clear spring water," writes John Moran, who captured this view of a diver at Devil's Ear spring in north Florida. It's estimated that the state is home to more than 900 freshwater springs.
knit
http://angiesattic.blogspot.ca/2013/04/baby-cowboy-hat.html
crochet
crochet
RECIPES
CROCKPOT RECIPE
stephanie o'dea
CRAFT
CHILDREN'S CORNER
... craft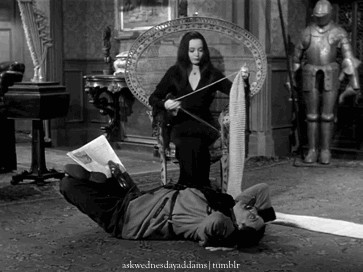 PUZZLE
QUOTE
LAYERED GLASS LOAF PORTRAITS
"Welcome" in

Egyptian (ancient Egypt) - Iiwy em hotep nefer weret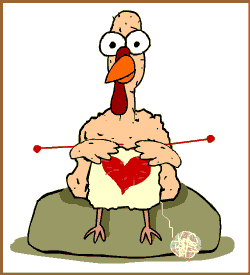 CLEVER
thanks, patty
EYE OPENER
thanks, helen
A family in New York began visiting shelters to look for the perfect pup

After a few weeks of searching local shelters, they found a puppy that they fell in love with - Theo.