DIANE'S CORNER ... Celebrate Radio Day
Before the internet, many people relied on the humble radio to deliver their daily dose of news, entertainment and important weather updates. This was especially true for poor or remote communities who didn't have access to television or other means of communication.
In remote farming communities in Australia, children learn their school work through radio. In poor communities in Africa, villages gather around the radio each evening to keep up to date on national news and hear music and speeches. Radio has been superseded by the internet and satellite communications for large parts of the world, but for millions of less fortunate people, radio is still a miracle of technology.
Word of the Day
Definition:
(noun) A thin, fetid, greenish fluid consisting of serum and pus discharged from a wound, ulcer, or fistula.
Synonyms:
pus, festering, ichor, purulence, suppuration
Usage:
The doctor bandaged my hand and told me to call him if sanies began to ooze from the wound.
Idiom of the Day
—
A major defeat or setback that is devastating to the goals of a person, group, or organization
History
| Thomas Edison Observes the Edison Effect (1880) | |
| --- | --- |

Known as "the Edison Effect," thermionic emission is the emission of electrons or ions by substances that are highly heated. The charged particles that are emitted are called thermions, and their number rapidly increases with the temperature of the substance. If the heated substance that emits thermions carries a charge, the thermions will carry the same charge
Banks was a British naturalist, botanist, and patron of the sciences. After inheriting a large fortune in his early 20s, he began traveling extensively, collecting plant and natural history specimens. He outfitted and accompanied James Cook's voyage around the world, during which time he collected many biological specimens that had never before been classified. His herbarium, one of the most important in existence, and library are now at the British Museum.
| Washington's Birthday Celebration | |
| --- | --- |

Every year, Alexandria, Virginia, hosts an array of activities devoted to George Washington, including the nation's largest parade honoring the father of the country. The first parade to honor him was in 1798, when he came from his Mt. Vernon home to review the troops in front of Gadsby's Tavern. The present-day festivities get off to an elegant start over the weekend with a banquet followed by the George Washington Birthnight Ball in Gadsby's Tavern, a duplication of the birthday-eve parties held in Washington's lifetime. On Monday is the big parade.
| Who Walked the Roads to Rome? Isotopes Provide Clues | |
| --- | --- |

Who really lived in ancient Rome? During the first few centuries AD, the city may have had 1 million residents: a huge size for an ancient city, but only a sliver of the empire's almost 60 million residents, connected across diverse cultures and languages.
READ MORE:
1741 - "The American Magazine," the first magazine in the U.S., was published in Philadelphia, Pennsylvania.
1914 - The American Society of Composers, Authors and Publishers (known as ASCAP) was formed in New York City. The society was founded to protect the copyright musical compositions of its members.
1920 - The National Negro Baseball League was organized.
1955 - Israel acquired 4 of the 7 Dead Sea scrolls.
1965 - Sixteen-year-old
Peggy Fleming
won the ladies senior figure skating title at Lake Placid, NY
2000 -
Charles M. Schulz
's last original Sunday "
Peanuts
" comic strip appeared in newspapers. Schulz had died the day before.
DAILY SQU-EEK
If You Were Born Today,
February 13
You work very hard for the things that are important to you. You instinctively appreciate what you have and that it might not be there tomorrow. While this could translate to nervousness or perhaps pessimism, especially when it comes to money, many of you are simply determined, proactive, hard-working, and realistic. You are highly intelligent and intuitive. Others can rely upon you. Famous people born today: Peter Gabriel, Kim Novak, Stockard Channing, Jerry Springer, Mena Suvari.
A Light in the Dark
"Shwedagon temple is one of the most photographed icons in all of Myanmar," writes Brett Rylance. To get the shot they were hoping for, Rylance's guide had to plead for access to the top of an office building. "Our guide and I wanted an aspect not often seen: We wanted Shwedagon's sacred pagoda atop Singuttara Hill at sunset with Yangon's pulsing city elements below to create juxtaposition."
knit
knit
knit
knit
knit
crochet
crochet
crochet
crochet
crochet
, 0 - 3 mths
RECIPE
CROCKPOT RECIPE
CRAFTS
CHILDREN'S CORNER
... mazes
PUZZLE
QUOTE
"what is your name?" in
Ayta, Abellen (Philippines) -
Hinyay ngalan mo?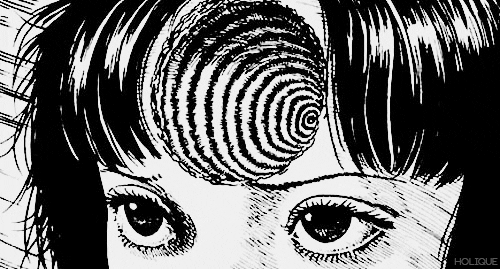 CLEVER
EYE OPENER
22 Unique Uses for Listerine Mouthwash
mommysavers
Listerine and other mouthwashes are obviously created to freshen your breath and kill germs in your mouth. However, because of the alcohol and essential oil content within, there are several other ways it can be used.
If you have a toothache, try dabbing some Listerine on the painful area. It should help numb it.
Run out of deodorant? Dip a cotton ball into some Listerine and dab it on your under arms.
Mouthwash also makes a good aftershave lotion in a pinch (see the other natural and homemade beauty treatments our readers shared)
New body piercing? Dab some Listerine around the pierced area to prevent infection.
Get rid of dandruff by massaging mouthwash into your scalp. Then it rinse out with your normal shampoo.
Listerine can help prevent the spread of lice in your hair. Soak your hair in Listerine and cover it with a shower cap for 2 hrs. Then, wash and rinse your hair like normal.
Get rid of ticks! Fold up a paper towel and soak it in Listerine. Place it on top of the tick and leave it there for a few seconds. The tick should let go.
Use mouthwash to treat itchy skin from: allergies, poison ivy, bug bites, psoriasis, and acne.
Apply it to bee and wasp stings to relieve the pain quickly.
Dab some Listerine onto blisters to keep them from getting infected.
Because of the bacteria-killing properties, Listerine can be used to clean cuts and scrapes.
Get rid of toe and nail fungus by soaking your feet in mouthwash mixed with water.
Bruise easily? Dab some Listerine onto a cotton ball and apply it to the bruised area. It should help with blood flow and make the bruise heal faster.
Pour 1/2 a cup of Listerine down your garbage disposal to get rid of odors.
Kitchen trash odor? Soak a paper towel in Listerine and put it at the bottom of your trash can to help eliminate kitchen odors.
Add a cup of Listerine to a load of laundry to kill germs as well as clean your washing machine (use with your regular detergent).
Clean the screens of your television and computer with Listerine and a soft cloth.
Listerine is a good sanitizer for your bathroom. You can wipe down mirrors, sinks, cabinet fixtures, floors, and pretty much anything else with a mixture of Listerine and water. It can also help with mold and mildew. Here are more

natural ways to clean your home.

Soak your toothbrush in Listerine to get rid of germs.
Pour 1/2 a cup of Listerine down your toilet and swirl it around with a toilet brush. Let it sit for 1/2 an hour and then flush it. It will get rid of germs and odor.
Get rid of mildew and fungus from the soil of your plants by mixing 1 parts Listerine with 3 parts water into a spray bottle. Spray the area where the plant meets the soil once a week.
Clean your humidifier with water and mouth wash to prevent the growth of mold and mildew.
*Note: These may not work for everyone all the time.