DIANE'S CORNER ...Celebrate World Water Day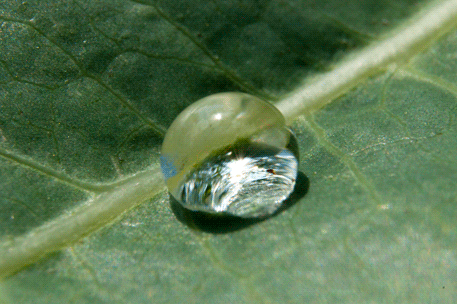 It's a sad but true fact that 783 million people around the world still do not have access to clean water. Over 2.5 million people still do not have proper access to adequate sanitation facilities. This sad lack of such basic human needs is a tragedy that people around the world are seeking to redress.
This is also why the United Nations has set up
World Water Day
– a day where people can focus on the many ways ordinary people can get involved in helping people reclaim some dignity, and improve their long-term health through access to clean and safe water. Other water issues such as safeguarding aquatic ecosystems are also highlighted every year on this day. We need our water in all its forms!
Water is such a precious commodity that many take for granted.
World Water Day
is a chance to think about those people and places where water needs are still paramount, and seek to work together to find a solution.
Word of the Day
Definition:
(noun) A written release from an obligation, specifically a receipt indicating payment in full.
Synonyms:
release
Usage:
After years of haggling over debts and money owed, the two men resolved their dispute and drew up an acquittance.
Barcelona Tango Sculpture by Penny Hardy
Idiom of the Day
—
To acknowledge or consider a situation or exchange as being equal or equitable, as regarding debt, status, ability, a contest, etc
History
| Clint Malarchuk's Carotid Artery Slashed during Ice Hockey Game (1989) | |
| --- | --- |

Malarchuk is a retired Canadian professional ice hockey goaltender who played in the National Hockey League from 1981 to 1992. He is perhaps best known for sustaining a life-threatening injury during a 1989 game, when two players collided in front of his goal, and one of the players' skate blades slashed Malarchuk's internal carotid artery. Remarkably, Malarchuk was able to skate off the ice despite bleeding heavily. He survived because his team's athletic trainer, a former army medic,
Marceau was a French actor and mime who gained renown in 1947 with the creation of Bip, a sad, white-faced clown with a tall, battered hat—reminiscent of Charlie Chaplin's Tramp. Noted for his eloquent, deceptively simple portrayals, he earned worldwide acclaim in the 1950s with his production of the "mimodrama" of Nikolai Gogol's Overcoat. In 1978, he founded a school of mimodrama in Paris.
In 1992, the United Nations declared March 22 World Day for Water. Programs associated with the day draw attention to the ways in which proper water resource management contributes to a nation's economic and social vitality.
1457 - Gutenberg Bible became the first printed book.
1733 - Joseph Priestley invented carbonated water (seltzer).
1790 -
Thomas Jefferson
became the first
U.S.
Secretary of State.
1822 - New York Horticultural Society was founded.
1841 - Englishman Orlando Jones patented cornstarch.
1874 - The Young Men's Hebrew Association was organized in New York City.
1903 - Niagara Falls ran out of water due to a drought.
1911 - Hermann Jadlowker became the first opera singer to perform two major roles in the same day at the Metropolitan Opera House in New York City.
1934 - The first Masters golf championship began in Augusta,
GA
.
1941 - The Grand Coulee Dam in
Washington
began operations.
1946 - The first
U.S.
built rocket to leave the earth's atmosphere reached a height of 50-miles.
1956 - Perry Como became the first major TV variety-show host to book a rock and roll act on his program. The act was Carl Perkins.
1980 - People for Ethical Treatment of Animals (PETA) was founded by Ingrid Newkirk and Alex Pacheco.
1997 - Tara Lipinski, at 14 years and 10 months, became the youngest women's world figure skating champion.
2002 - A collection of letters and cards sent by Princess Diana of Wales sold for $33,000. The letters and cards were written to a former housekeeper at Diana's teenage home.
DAILY SQU-EEK
If You Were Born Today, March 2
1
Talented, charming, and likeable, you have such a pleasing manner that you can get ahead in life simply through connections. However, you are not afraid of work and you are terrified of instability. As such, you do whatever it takes to make your life secure, and you have a strong business sense. Your talents are multiple, and it can be hard to find a solid path in life simply because you have so many choices. You have an excellent memory, especially of people. Famous people born today: Matthew Broderick, Rosie O'Donnell, Johann Sebastian Bach, Timothy Dalton.
A Mossy Eruption
An Iceland road trip afforded Dylan Shaw an opportunity to photograph one of the country's geological wonders—a field of volcanic rock softened by a lush blanket of moss. Iceland has been shaped by glacial and volcanic activity—the island was born of a volcanic eruption—and has more than a hundred volcanoes, about a third of which are considered active.
knit
, EASTER
knit
knit
knit
, 2 - 3 yrs
knit
http://www.blacksheepwools.com/blog/2015/11/18/mermaid-tail-knitting-pattern/
crochet
, EASTER
crochet
Sprawling Chains Scarf
crochet
crochet
crochet
RECIPE
Old Fashioned Corn Pudding, a la Ella Fitzgerald
CROCKPOT RECIPE
CRAFTS
CHILDREN'S CORNER
...
EASTER craft
PUZZLE
QUOTE
CLEVER
You Blow Me Away"​ by Penny Hardy.
EYE OPENER
A coterie of groundhogs
Around the eighteenth century, some French farmers called côtiers banded together to work feudal lands. A coterie is an exclusive group who spends time together pursuing common interests. What's the common interest of groundhogs? They dig burrows and guard them with sentinels who whistle when danger threatens.
A crash of rhinos
The smallest rhinos weigh nearly 2,000 pounds. Rhinos running through the bush are sure to make a lot of noise! And given that rhinos don't have the greatest eyesight, they might smash into things with more gusto than other animals.
A cry of hounds
You need only live next door to a beagle to understand this origin. A large dog barks at one hundred decibels. To put that in perspective, a jackhammer pounds at ninety decibels.
A skulk of foxes
A kindle of kittens
When Amazon invented the Kindle, were they thinking of cats? "To kindle" means to ignite emotions or feelings. Both good books and good kitties can do that, so it's a good name for the electronic reading device and the fuzzy felines to share.
A parade of elephants
Parade comes from the French "display or show." Elephants only have to spread their ears and sound a warning trumpet to let humans know who's boss.
A prickle of hedgehogs (and porcupines)
A prickle is a pointed tip. Prickly can also mean irritable, but wouldn't you be a tad miffed if you were known for only one characteristic? Hedgehogs are immune to snake venom. Did you know that? And porcupines are great climbers. They use their sharp, curved claws to get a good grip on trees!
A business of ferrets
A team of pigs
You might be more familiar with a team of horses than a team of pigs. A team is two or more draft animals harnessed together to pull. However, it also refers to groups of young animals. Sows can have up to six piglets per litter, so they too qualify for the label.