DIANE'S CORNER ... Celebrate We Love Memoirs Day
We Love Memoirs Day was set up on 31st August 2013 by two memoir authors, Victoria Twead and Alan Parks, who wanted to create a place where memoir readers and authors could come together and chat. Victoria Twead is a New York Times bestselling author of "Chickens, Mules and Two Old Fools" and the "Old Fools" series, while Alan Parks is the author of "Seriously Mum, What's an Alpaca?" and the "Seriously Mum" series. Victoria and Alan were determined to foster a warm community and have always discouraged authors from pushing their own books at readers. The results have been astounding, and WLM has grown quickly. New friendships are formed every day, and WLM meet-ups across the globe have become common. Small wonder that the We Love Memoirs community – which can be found
here
– is often described as "the friendliest group on Facebook"
thanks, helen, for the 'dog wisdom' - part 1
Word of the Day
Definition:

(noun) A strong uneasiness caused by a sense of guilt.

Synonyms:

remorse, self-reproach

Usage:

This child had taken and lost her treasured amethyst brooch and now sat there calmly without the least apparent compunction or repentance.
Idiom of the Day
—

A particularly poignant, memorable, or emotionally touching moment or event, i.e., one that would be well-suited to be captured in a photograph. Taken from an advertising slogan for Eastman Kodak photographic film and cameras. Sometimes used ironically or satirically
History
Death of Diana, Princess of Wales (1997)
Diana's beauty and unprecedented popularity as a member of the royal family attracted intense press attention, and she became one of the most photographed women in the world. After her divorce from Prince Charles in 1996, she remained highly visible and continued her activities on behalf of numerous charities. In 1997, she was killed in a car crash in Paris, along with her companion, Dodi al-Fayed, and their driver.
Hermann von Helmholtz (1821)
Helmholtz was one of the greatest scientists of the 19th century. He made fundamental contributions to physiology, optics, electrodynamics, mathematics, acoustics, and meteorology, but he is best known for formulating the mathematical law of conservation of energy. His approach was strongly empirical at a time when many scientists embraced deductions from mental concepts. He described body heat and energy, nerve conduction, and the physiology of the eye.
North Atlantic 'Weather Bomb' Tremor Measured in Japan
Seismologists in Japan have tracked, for the first time, a particular type of tiny vibration that wobbled through the Earth from the Atlantic seafloor.
READ MORE: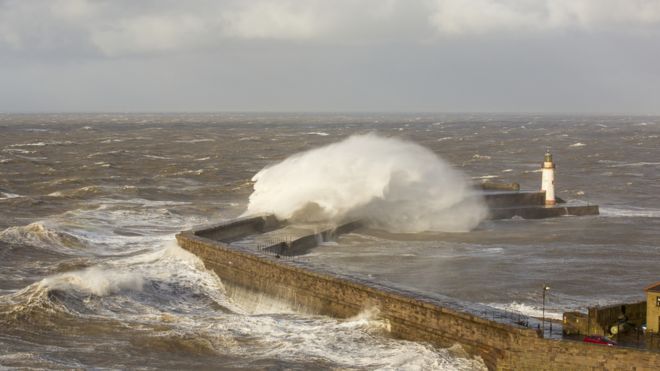 North Atlantic 'weather bomb' tremor measured in Japan - BBC News
1881 - The first tennis championships in the
U.S.
were played.
1920 - The first news program to be broadcast on radio was aired. The station was 8MK in Detroit,
MI
.
1920 - John Lloyd Wright was issued a patent for "Toy-Cabin Construction," which are known as Lincoln Logs. (U.S. patent 1,351,086)
1928 - "Die Dreigroschenoper" ("Threepenny Opera") premiered in Berlin. The music was by Kurt Weill.
1974 - "The Partridge Family" television show ended.
1981 - The 30-year contract between Milton Berle and NBC-TV expired.
DAILY SQU-EEK
READER'S INFO
Electric Picnic
Sep 2-4, 2016 | Stradbally, Ireland
About This Festival
Electric Picnic is an annual music and arts festival held in Stradbally, Ireland. Since its inception in 2004, the festival has consistently attracted some of the biggest names in music, emphasizing the indie/alternative and dance genres. After overwhelming success as a one-day festival in its first year, the event expanded to a weekend-long festival. Along with the world class musical performances, the festival also showcases art, theater, comedy, food and holistic health.
US Sand Sculpting Challenge and 3D Art Exposition
Sep 2-5, 2016 | San Diego, CA
About This Festival
Held in San Diego, the US Sand Sculpting Challenge and 3D Art Exposition invites professional sculptors from around the world to compete in a four-day contest. Guests can browse through the various pieces and watch as artists place the finishing touches on their work before the judging portion of the event. Guests can also peruse and purchase the work of other participating artists who create pieces in a range of media including jewelry, metal, glass and ceramics. With attractions such as live musical entertainment, sand sculpting classes and gourmet food trucks, this family-friendly festival offers something for guests of all ages.
Michigan Deaf Arts Festival
Sep 2-5, 2016 | Brooklyn, MI
About This Festival
The Deaf Arts Festival is a unique event that features the work of hard of hearing and deaf artists. In addition to exhibiting a wide range of artistic styles and performances, the festival encourages audience members to interact and speak with featured artists. By doing so, the event hopes to promote a sense of understanding and appreciation for talented artists in the deaf community.
Pictures of the day
Joseph and Potiphar's Wife
is a 1634 etching by
Rembrandt
. It depicts a story from the
Bible
, wherein
Potiphar's Wife
attempts to seduce
Joseph
. It is signed and dated "Rembrandt f. 1634" and exists in two
states
. Described as "unprecedented in its erotic candor", and a stark contrast with the classicism of the conventional
nude
, the etching was not widely distributed in Rembrandt's lifetime.
Jupiter from 'below' ...
The polar stereographic projection by NASA shows the south pole in the center of the map and the equator at the edge
knit
knit
knit
NunuYaya Washcloth pattern by Jess Marks-Gale
knit
knit
EXTRA knit pattern
.. make your own rosko doggie (he doesn't have the whiskers nor tail though .. lol)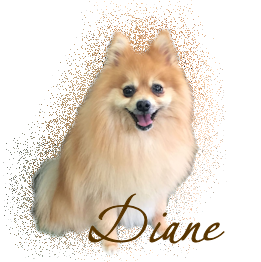 crochet
crochet
crochet
crochet
crochet
, 6 - 12 mths
RECIPE
CROCKPOT RECIPE
SWEETS
ADULT COLORING
CRAFTS
Make a Spool Hook
diy project: haylie's spool hooks
CHILDREN'S CORNER
... crafts
PUZZLE
QUOTE
CLEVER
Pour coffee into an ice cube tray to make ice coffee that won't get watered down.
EYE OPENER