DIANE'S CORNER ... Celebrate World Lung Cancer Day
Lung cancer continues to be one of the most common cancers worldwide, claiming more lives yearly than breast, colon, and prostate cancers combined. It is estimated that lung cancer accounts for nearly one in five cancer deaths globally. In 2012, there were 1.8 million newly diagnosed cases of lung cancer alone. The American College of Chest Physicians (CHEST), alongside members of the Forum of International Respiratory Societies (FIRS) commemorates, celebrates and supports those impacted by lung cancer. FIRS joins the grassroots efforts of the lung cancer community to raise awareness about lung cancer and its global impact, creating an educational movement of understanding lung cancer risks as well as early treatment around the world.
Lung cancer was a rare disease in early 20th century but its incidence has gradually increased with increased smoking and it has become the most common type of cancer in the world. The lung cancers accounts for 12.8% of cancer cases and 17.8% of mortalities of cancer worldwide. Lung cancer is a preventable disease. The factors that play a role in cancer development include tobacco products, industrial products (uranium, radiation, asbestos) air pollution, and nutritional deficiencies. Recent studies have demonstrated that the critical factor increasing the risk of lung cancer is the long-term respiration of carcinogenic materials.
Epidemiologic case-control studies by 1950s proved that smoking was strongly correlated with lung cancer. The first findings that smoking was a cause of lung cancer were published in 1962. Smoking is responsible for developing lung cancer by 94%. The risk of lung cancer is 24-36 times higher in smokers than in non-smokers. The risk is 3.5% in passive smoking. Age to start smoking, period of smoking, number of cigarettes smoked, and type of tobacco and cigarette have influence on the risk of developing lung cancer.
The IASLC World Conference on Lung Cancer (WCLC) is the world's largest meeting dedicated to lung cancer and other thoracic malignancies. More than 7,000 delegates come from more than 100 countries to discuss the latest developments in thoracic malignancy research. Attendees include surgeons, medical oncologists, radiation oncologists, pulmonologists, radiologists, pathologists, epidemiologists, basic research scientists, nurses and allied health professionals and patients.
It is important that IASLC members help communicate the vast threat lung cancer poses around the world. They need the public and the media to understand that new research, diagnosis and treatment breakthroughs in the last 10 years have brought new hope to patients and their families.
Word of the Day
Definition:
(noun) One who has a political appointment in the government.
Synonyms:
placeseeker
Usage:
They viewed the placeman as a colorless bureaucrat.
Idiom of the Day
—

To consider someone to be extraordinary, the best, or exceptionally wonderful.
History
MTV Is Launched (1981)
MTV is an American cable television network that was originally created to broadcast videos of pop and rock musicians. It quickly gained a wide following, and soon virtually all major pop and rock performers were making videos to be aired on MTV. In the 1990s, MTV diversified its programming, airing game shows, cartoons, sitcoms, documentaries, and reality shows. The network has had a profound impact on both the music industry and popular culture.
first music videos on mtv:
The very first video to be shown was "Video Killed the Radio Star" by the Buggles.
Herman Melville (1819)
Neglected for much of his career but now considered one of the greatest American writers, Melville was born into an impoverished family and had little formal schooling. He sailed for the South Seas on a whaler in 1841, jumped ship after 18 months, and spent the next 2 years on various Pacific islands. His popular first novels were based on these adventures. His masterpiece,
Moby-Dick
, is both an intense whaling narrative and a symbolic examination of US democracy.
Stranger than Fiction: Ants that Look like the Dragons in 'Game of Thrones'
Sometimes reality is more imaginative than fiction. Itty-bitty versions of two of Daenerys Targaryen's dragons actually exist outside of the "Game of Thrones" TV series in a more mundane form: They're ants.
1774 - Oxygen was isolated from air successfully by chemist Carl Wilhelm and scientist Joseph Priestley.
1779 - Francis Scott Key was born. He was an American composer, attorney, poet, and social worker. He wrote a poem called "Defence of Fort McHenry" that became the lyrics to the song "Star-Spangled Banner."
1790 - The first U.S. census was completed with a total population of 3,929,214 recorded. The areas included were the present states of Connecticut, Delaware, Georgia, Kentucky, Maine, Maryland, Massachusetts, New Hampshire, New Jersey, New York, Pennsylvania, Rhode Island, North Carolina, South Carolina, Tennessee, Vermont and Virginia
1873 - Andrew S. Hallidie successfully tested a cable car. The design was done for San Francisco, CA.
1893 - Shredded wheat was patented by Henry Perky and William Ford.
1907 - The U.S. Army established an aeronautical division that later became the U.S. Air Force.
1960 - Chubby Checker's "The Twist" was released.
1971 - "The Sonny and Cher Comedy Hour" was debuted on CBS-TV.
1973 - The movie "American Graffiti" opened.
1993 - Reggie Jackson was admitted into the Baseball Hall of Fame in Cooperstown, NY.
DAILY SQU-EEK
Pictures of the day
Soldiers Playing Cards and Dice
(also known as
The Cheats
), c. 1618–1620, by
Valentin de Boulogne
(c. 1590 – 1632). Born in
Coulommiers
, France, Valentin was the son of a painter and studied in Italy under
Simon Vouet
.
Black Water
Seen from above, a small boat travels the Buriganga River, thick and dark with pollution, in Dhaka, the capital city of Bangladesh. Though the water is filled with human and industrial waste, millions depend on it for their livelihood and transportation. "The Buriganga is economically very important to Dhaka," Jakir Hossain Rana writes. "Launches and country boats provide a connection to other parts of Bangladesh."
knit
knit
knit
knit
knit
crochet
crochet
crochet
crochet
crochet
RECIPE
A Dutch baby is a light, fluffy breakfast food similar to a popover. Served simply with powdered sugar and lemon wedges, fruit compote, or syrup.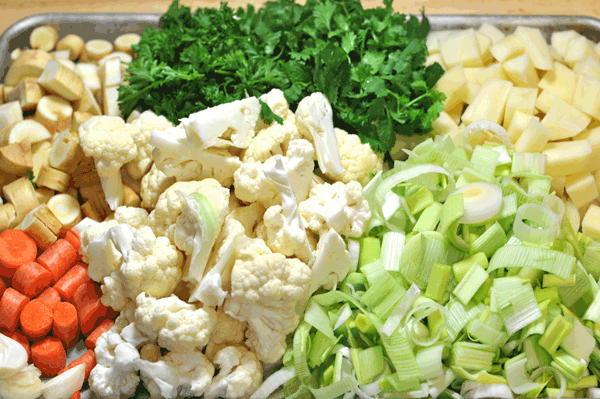 CROCKPOT RECIPE
SWEETS
Cinnamon Apple Ring Doughnuts
1 egg
2/3 cup milk
1 teaspoon vegetable oil
1 cup all-purpose flour
2 tablespoons sugar
1 teaspoon baking powder
Pinch of salt
Apples (I used Honeycrisp apples)
Vegetable oil (for deep frying)
Cinnamon and sugar to sprinkle over doughnuts
CRAFTS
CHILDREN'S CORNER
... craft
PUZZLE
QUOTE
corn
CLEVER
EYE OPENER