DIANE'S CORNER ...
Celebrate Games Day
What kind if games do you most enjoy, board games, card games, or maybe video games? Whatever game is you favorite, this is the day to play it and have some fun for a change! After all, what better a break could you take from the stresses of everyday life than to partake in Games Day? As generation upon would generation of people the world over would agree, playing games is a great way to just kick back, relax and have some fun with your family of friends.
Games Day was created by the British game production and retail company, Games Workshop, which started out producing more traditional games such as backgammon, and later moved on to fantasy universe games, such as Warhammer. This day of carefree whimsical frivolity was created rather abruptly in 1975 when another games convention that got canceled, and the gap thereby created needed to be filled. The very first of these soon to become extremely popular events took place in London on December 20, 1975. In a very short period of time, these events really took the UK's gaming community by storm and brought many people together, which did a great deal to build up the nation's gaming scene. Of course, this style of convention quickly sprung up and became enormously popular in the US as well, and acts as a fantastic showcase both for gamers and their skills and the gaming industry.
When was the last time you sat down with your friends or family for an evening of carefree fun? If you can't even really remember, that means it is time to do just that, and Games Day is the perfect occasion.
Word of the Day
Definition:

(noun) One who wanders from place to place without a permanent home or a means of livelihood.

Synonyms:

drifter, vagabond, floater

Usage:

When things started disappearing from their backyard, they began to suspect the vagrant who had recently been spotted in the neighborhood.
Idiom of the Day
—

A thoroughly complex or difficult mystery, problem, puzzle, or riddle.
History
South Carolina Becomes the First State to Secede from the US (1860)
In the 1830s, South Carolina residents, frustrated by agricultural tariffs, broached the possibility of secession. Tariff reform appeased them for some time, but following the election of President Abraham Lincoln in 1860, South Carolina seceded from the Union. The state's governor immediately demanded all federal property within the state, including Fort Sumter. The firing on Sumter by Confederate batteries in 1861 precipitated the Civil War.
Branch Wesley Rickey (1881)
Rickey was an American baseball executive. In 1919, he devised baseball's farm system of using minor-league teams to train major-league players. In 1945, after he took over the Brooklyn Dodgers, he defied convention and broke a long-standing race barrier by hiring Jackie Robinson, the first black player in the major leagues. A deeply religious man, the "Mahatma"—as Rickey was popularly known—never played, attended, or managed games on Sundays.
Halcyon Days
The ancient Greeks called the seven days preceding and the seven days following the Winter Solstice the "Halcyon Days." Greek mythology has it that Halcyone (or Alcyone), Ceyx's wife and one of Aeolus's daughters, drowned herself when she learned her husband had drowned. The gods took pity on her and transformed them both into kingfishers. Zeus commanded the seas to be still during these days, and it was considered a period when sailors could navigate in safety. Today, the expression "halcyon days" has come to mean a period of tranquillity, often used as a nostalgic reference to times past.
Scientists Say the Clock of Aging May Be Reversible
At the Salk Institute in La Jolla, Calif., scientists are trying to get time to run backward. Biological time, that is.
READ MORE:
Scientists Say the Clock of Aging May Be Reversible
1606 - The "Susan Constant," "Godspeed" and "Discovery" set sail from London. Their landing at Jamestown, VA, was the start of the first permanent English settlement in America.
1880 - New York's Broadway became known as the "Great White Way" when it was lighted by electricity.
1928 - Mail delivery by dog sled began in Lewiston, ME.
1946 - The Frank Capra film "It's A Wonderful Life" had a preview showing for charity at New York City's Globe Theatre, a day before its "official" world premiere. James Stewart and Donna Reed star in the film.
1957 - Elvis Presley received his U.S. Army draft notice.
1968 - Author John Steinbeck died at the age of 66.
1990 - The world's first website and server go live at CERN. The first website was http://info.cern.ch/hypertext/WWW/TheProject.html
.
1998 - In Houston, TX, a 27-year-old woman gave birth to the only known living set of octuplets.
DAILY SQU-EEK
You are a very supportive people person--totally willing to put yourself on the line for others. You are most successful when you are able to put your heart into what you are doing. A desire to stay young is always with you, which does keep you youthful, humorous, and playful; but for some, there can be avoidance of responsibility or clinging to the past. You are considerate, self-sacrificing, companionable, and you get along with people from any walk of life. You can be emotionally impulsive. You crave balance and harmony, and you have an unmistakable gentleness to your personality. Famous people born today: Billy Bragg, Max Lerner, Chris Robinson, Jonah Hill.
READER'S INFO
sharon has a plant-based diet, chickens, ducks, etc., spinner of her fiber animal furs for crochet and quilting, gardener .. lots to see in our readers' action packed blog!
Pictures of the day
The Theodor Heuss Bridge is an arch bridge over the Rhine River connecting Wiesbaden and Mainz. Spanning 102.94 meters (337.7 ft), it is named after German statesman Theodor Heuss and was built in the late 1940s.
Salvador Latte
knit - christmas
knit
knit
knit
thanks, dawn
Grumpy Bear Vest pattern by Ali Wilkinson
knit - christmas
knit - new year
crochet - christmas
http://www.bestfreecrochet.com/2011/12/25/359-santa-dishcloth-maggie-weldon-maggies-crochet/
crochet
crochet
thanks, lisa
crochet
crochet - christmas
thanks, clara
Free Crochet Pine Cone Pattern
RECIPE - chanukah
CROCKPOT RECIPE
Spinach Artichoke Pasta
SWEETS
thanks, wren
Due to a power outage, only one paramedic responded to the call.
The house was very dark so the paramedic asked Kathleen, a 3-yr old girl to hold a torch
high over her mummy so he could see while he helped deliver the baby.
Very diligently, Kathleen did as she was asked.
Heidi pushed and pushed and after a little while, Connor was born. The paramedic lifted him by his little feet and spanked him on his bottom.
Connor began to cry.
The paramedic then thanked Kathleen for her help and asked
the wide-eyed 3-yr old what she thought about what she had just witnessed.
Kathleen quickly responded,
"He shouldn't have crawled in there in the first place.... smack him again!!"
CRAFTS
CHILDREN'S CORNER ... christmas craft
PUZZLE
QUOTE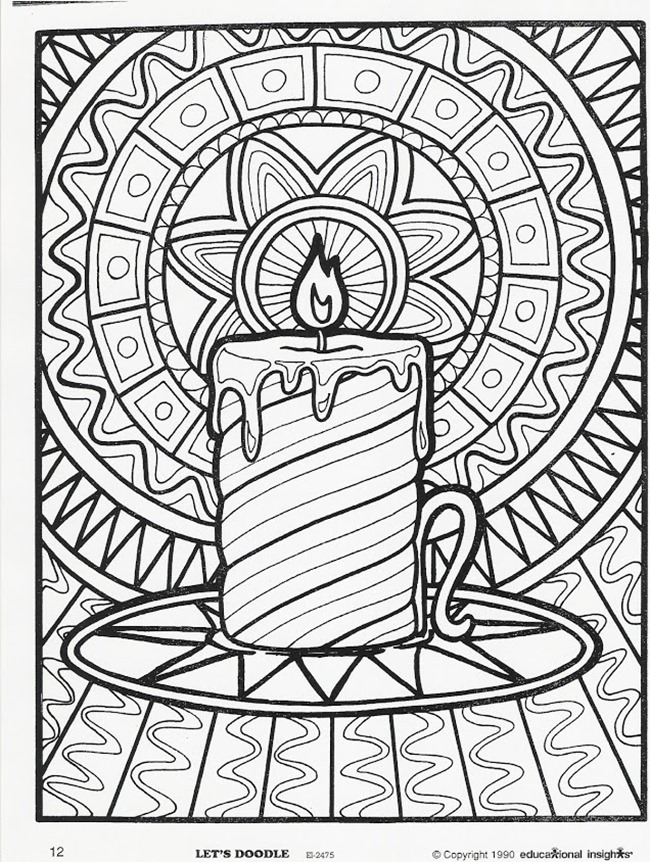 CLEVER
cozy christmas diy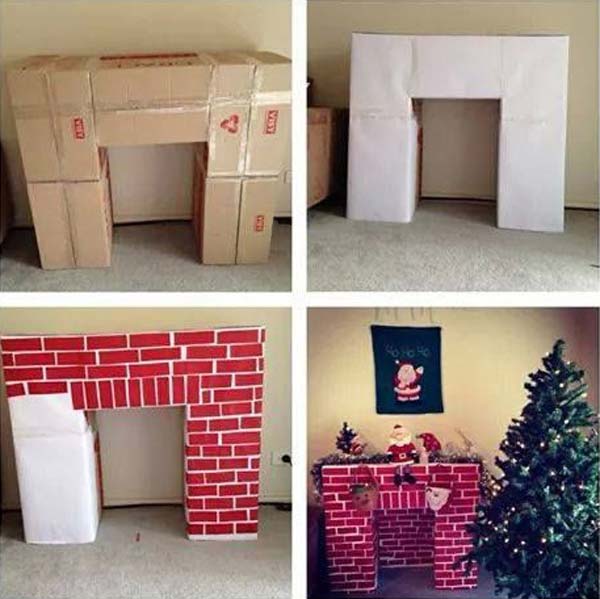 after christmas
EYE OPENER