DIANE'S CORNER ... Celebrate Genealogy Day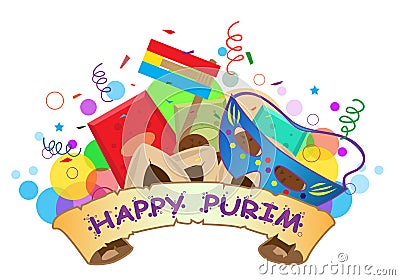 Word of the Day
Definition:

(noun) A bell tower, especially one near but not attached to a church or other public building.

Synonyms:

belfry

Usage:

The architect intended the Tower of Pisa to stand straight and tall, but the marble campanile's foundation was poorly laid, and it soon began to lean.
Idiom of the Day
—

A party thrown to celebrate when someone moves into a new apartment, flat, or house.
History
Mikhail Gorbachev Becomes Leader of the Soviet Union (1985)
In 1985, after the death of the third Soviet leader in two years, Mikhail Gorbachev came to power, ushering in an era of political reform with his policies of glasnost and perestroika. He cultivated warmer relations with the US and others and even supported the democratically elected governments that replaced the communist regimes of eastern Europe. In 1991, he resigned the presidency of the USSR, which ceased to exist the same day.
Joseph Carl Robnett Licklider (1915)
In the 1950s, Licklider—who had studied math and physics and had a doctorate in psychology—began studying information technology. He was appointed head of information processing at ARPA, the US Department of Defense's Advanced Research Projects Agency, in the early 60s. There, he laid the groundwork for computer networking and ARPANET, the precursor of the Internet. He is considered one of the most important figures in computing history.
Purim
Six hundred years before the Christian era, most Jews were slaves in Persia. The Persian prime minister
Haman
persuaded King Ahasuerus (Xerxes I) to let him destroy the empire's entire Jewish population. The king did not realize that his own wife, Esther, was Jewish until she pleaded with him to spare her people. The
Book of Esther
is read aloud in synagogues on the eve and morning of
Purim
, and listeners drown out every mention of Haman's name by jeering and stamping their feet. Purim is also a time for sharing food with friends and for charity to the poor.
The Quest to Crystallize Time
Christopher Monroe spends his life poking at atoms with light. He arranges them into rings and chains and then massages them with lasers to explore their properties and make basic quantum computers.
READ MORE:
1302 - The characters Romeo and Juliet were married this day according to William Shakespeare.
1702 - The
Daily Courant
, the first regular English newspaper was published.
1867 - In
Hawaii
, the volcano Great Mauna Loa erupted.
1901 - U.S. Steel was formed when industrialist J.P. Morgan purchased Carnegie Steep Corp. The event made Andrew Carnegie the world's richest man.
1904 - After 30 years of drilling, the north tunnel under the Hudson River was holed through. The link was between Jersey City,
NJ
, and New York,
NY
.
1905 - The Parisian subway was officially inaugurated.
1927 - Samuel Roxy Rothafel opened the famous Roxy Theatre in New York City.
1930 -
U.S. President Howard Taft
became the first
U.S.
president to be buried in the National Cemetery in Arlington,
VA
.
1947 - The DuMont network aired "Movies For Small Fry." It was network television's first successful children's program.
1969 - Levi-Strauss started selling bell-bottomed jeans.
1986 - Popsicle announced its plan to end the traditional twin-stick frozen treat for a one-stick model.
2002 - Two columns of light were pointed skyward from ground zero in New York as a temporary memorial to the victims of the terrorist attacks of September 11, 2001.
DAILY SQU-EEK
INTERESTING FACTS
Pictures of the day

Illinois
knit
- ST. PATRICK'S DAY
knit
knit
knit
knit
thanks, Marcy
RECIPE
CROCKPOT RECIPE
SWEETS
ADULT COLORING
CRAFTS
CHILDREN'S CORNER
... puzzle art
thanks, Natalie
PUZZLE
WORD SEARCH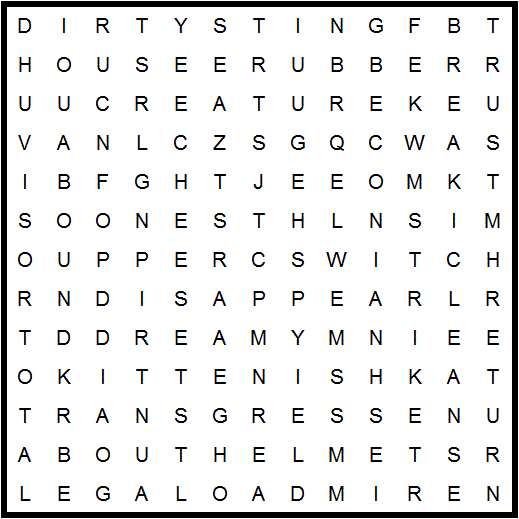 abound
about
admire

bate
break
bust

check
cheese
cleanse
creature
dies
dirty
disappear
dreamy

fleet

gentle

helmet
house
hunger
kittenish

legal
load
lower

miser

nest
return
riles
rubber

sane
seer
soonest
sting
strike
switch
taps
tease
total
transgress
trust

upper

visor

yield
QUOTE
CLEVER
EYE OPENER
THE PLEASURES OF READING RECIPES
Recipe readers are always talking about how cookbooks are like novels, and there's a clue here to how we actually read them. Like a short story, a good recipe can put us in a delightful trance. The Oxford English Dictionary defines fiction as literature "concerned with the narration of imaginary events." This is what recipes are: stories of pretend meals. Don't be fooled by the fact that they are written in the imperative tense (pick the basil leaves, peel the onion). Yes, you might do that tomorrow, but right now, you are doing something else. As you read, your head drowsily on the pillow, there is no onion, but you watch yourself peel it in your mind's eye, tugging off the papery skin and noting with satisfaction that you have not damaged the layers underneath.
My favorite recipe was No. 65, "Creamed Mushrooms," taken from "The International Jewish Cookbook," by Florence Kreisler Greenbaum (1919). The recipe itself is for mushrooms simmered in a béchamel sauce with "a gill of cream" added. "Cooked like this," Greenbaum tells us, "mushrooms have more nutritive value than beef." Sitwell uses the recipe as a springboard into a discussion of the pop-up toaster (invented by Charles Strite in the same year as Greenbaum's cookbook), and the "frantic and fiercely fought battles" driving rival patents for toast-making. Finally, he ponders "the Cat and the Buttered Toast Theory." Buttered toast is notorious for landing buttered-side down. Likewise, it is said that a cat "if dropped, always lands on its feet." So, Sitwell asks, "what happens if you tie a slice of buttered toast to the cat's back? When the cat is dropped, will the two opposing forces of butter and feet cause the cat to hover?"
From this, you get a sense of Sitwell's schoolboyish sense of the absurd. But he has done something in this book that is highly original and not absurd at all. At the start he gives us a "note on the recipes," which explains that he does not actually expect us to cook from them. They are not "triple tested," he confesses. He has chosen not to update the ancient recipes so that they could be knocked out "after a quick trip to your local supermarket." Sitwell says that he wants us "to simply read and enjoy the recipes as they were written down."
Sitwell has removed one of the sources of pleasure we get from cookbooks, which is the illusion that we are actually going to make every recipe we fancy the look of. But being asked to read recipes for their own sake, rather than with a view to cooking, gives a clearer sense of how they stimulate our imaginations. The vast majority of the recipes we read are hypothetical. I've spent more hours than I care to count this year staring at an April Bloomfield recipe for veal shank. I'll probably never make it. I'm not sure if my butcher even sells the right cut of veal. But, I'm telling you, the imaginary version tastes incredible.
Poach the skinned peaches in vanilla-flavoured syrup. When very cold arrange them in a timbale on a bed of vanilla ice cream and coat with raspberry puree.

There are many mysteries here: What is a timbale? And how do you make a vanilla-flavored syrup? If Escoffer tried to clear them up, the recipe would be easier to use but less intriguing. And part of the pleasure of recipe-reading is the feeling that you are about to discover a great secret.
You feel this all the more when reading historic recipes, which offer the adventure of being taken into an unfamiliar world of copper cooking basins and silver moulds, spits and salamanders. "Pyke out their cores" advises a baked-quince recipe from 1500, in rather more violent terminology than any cook today would use for the innocent act of coring fruit. Sitwell's collection introduces us to exotic kitchen vocabulary: "coffins," for pastry cases; "sippets," for little pieces of toast. He quotes a recipe for roast fillet of beef from the seventeenth-century writer Robert May: "Broach it on a broach not too big, and be careful not to broach it through the best of the meat, roast it leisurely, & baste it with sweet butter." Most of our kitchens today are sadly lacking in broaches.
Sitwell has fun with the ways that recipe-writing has changed over the centuries, and the ways that it has stayed the same. Until the eighteenth century, recipes as a genre are not really like our recipes at all. They are instructions for servants rather than kindly advice whispered from one cook to another. Sitwell writes of one medieval "cookbook"
This is not a book for the kitchen and it never was. The pages are as clean as a bible's. It was written as a record and also as an aide-memoire for the cook. As ever, there are no cooking times and quantities are scarce.

But if the words and equipment are strange, the meals being described are often reassuringly familiar: John Evelyn's salad in the seventeenth-century, with its "smooth, light and pleasant" olive oil and "herby" leaves; John Smith's cauliflower and cheese, from 1860.
As they come from the garden, scrape them and cut them equally; seeth them with water and salt. Take them out, as little sod as you can, it is the better, and set them draining. Then make a sauce with fresh butter, the yolk of an egg, salt, nutmeg, a small drop of vinegar; and when all is well stirred together, and the sauce allayed, serve your spargus.

I have made versions of asparagus and hollandaise many times in late spring, when the first green bundles arrive in the market. But never has it tasted as perfect or alive as it does in my head when I read Varenne's words. I could never reproduce the dish, because the circumstances in which I cook are totally different. Sometimes, it's enough to dream how things might be, in a fictitious kitchen where the "spargus" comes straight from the garden and the butter is always fresh.