DIANE'S CORNER ... Celebrate Girl Scout Day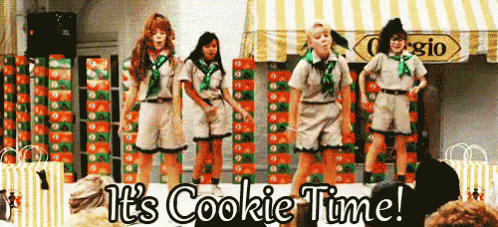 Word of the Day
Definition:

(noun) A flat triangular bone located at the front of the knee joint.

Synonyms:
kneecap, kneepan
Usage:

Having learned his lesson, the rollerblader wore knee pads to protect his patellae from further injury.
Idiom of the Day
—

To be well or perfectly suited to someone's job, need, or purpose. Primarily heard in US.
History
First "Fireside Chat" by US President Franklin Delano Roosevelt (1933)
The "fireside chats" were a series of informal radio speeches delivered by president Roosevelt beginning in 1933, when the US was in the midst of the Great Depression and a third of Americans were unemployed. With his calm manner and simple way of explaining issues, Roosevelt discussed such issues as the banking crisis, the New Deal program, and the drought. During WWII, he reported on the progress of the war and discussed national defense.
Vaslav Nijinsky (1890)
Nijinsky was a ballet dancer and ballet's first modernist choreographer. One of the greatest dancers of the 20th century, he performed spectacular leaps with unrivaled grace. During his career, his innovations were considered both scandalous and revolutionary. He had a romantic relationship with his mentor, Sergey Diaghilev, who dismissed him from the Ballets Russes when he married a Hungarian countess. A few years later, acute schizophrenia ended his career.
Maybe You, Too, Could Become A Super Memorizer
There is such a thing as a memory athlete. These are people who can memorize a truly insane amount of information really quickly, like the order of playing cards in a deck in under 20 seconds, or 200 new names and faces in a matter of minutes.
READ MORE:
Maybe You, Too, Could Become A Super Memorizer
1789 - The
U.S.
Post Office was established.
1884 - The State of Mississippi authorized the first state-supported college for women. It was called the Mississippi Industrial Institute and College.
1889 - Almon B. Strowger applied for a patent for his automatic telephone system.
1894 -
Coca-Cola
was sold in bottles for the first time.
1923 - Dr. Lee DeForest demonstrated phonofilm. It was his technique for putting sound on motion picture film.
1959 - The
U.S.
House joined the
U.S.
Senate in approving the statehood of
Hawaii
.
1974 - "Wonder Woman" debuted on ABC-TV. The show later went to CBS-TV.
1993 - Janet Reno was sworn in as the first female U.S. attorney general.
1994 - A photo by Marmaduke Wetherell of the Loch Ness monster was confirmed to be a hoax. The photo was taken of a toy submarine with a head and neck attached.
2003 - In Utah, Elizabeth Smart was reunited with her family nine months after she was abducted from her home. She had been taken on June 5, 2002, by a drifter that had previously worked at the Smart home.
2009 - It was announced that the Sears Tower in Chicago, IL, would be renamed Willis Tower.
Purim Top Events and Things to Do
Make a Mishloach Manot (also known as mishloach manos or shalach manos). This is a gift of at least two kinds of food that are ready to eat. Give them out to neighbors, friends and associates.

Make Hamantaschen cookies. These are pocket triangle shaped cookies that are often made with fruit, poppy seed or cheese filling.

Attend a Purim Carnival or Festival. Some of the more popular ones are the Carnival at Mamilla (Jerusalem) and Cirque Du Purim in Minneapolis.

Donate to the poor. It is customary and part of tradition to give at least two gifts to two poor people on Purim.

Visit a Jewish Museum. Many put on special activities for kids such as plays, performances, and costume parties
2.
Daylight Saving Time Begins
History
In 2017 Daylight Savings Time began Sunday March 12, 2017 at 2:00 a.m. local time. Clocks shifted forward 1 hour, making the local time 3:00 a.m. It ends on November 5, 2017 at 2 a.m., when the time will reverse 1 hour back and will make the local time 1 a.m.

When Daylight Savings Time (DST) begins in the Northern Hemisphere, it is ending in the Southern Hemisphere.

Benjamin Franklin first proposed the idea of DST in 1784. He wrote An Economical Project for the Journal of Paris, wherein he discussed the cost of oil for lamps as well as working while it was dark, and sleeping while it was day.

Daylight Savings Time changes at 2:00 a.m. This time is selected in an effort to provide the least amount of inconvenience to businesses and citizens.

DST always begins on the second Sunday in March, and ends on the first Sunday in November.
Pictures of the day
knit
thanks, Connie
knit
knit
knit
crochet
- ST. PATRICK'S DAY
crochet
thanks, Jennifer
crochet
crochet
crochet
RECIPE
thanks, Shelley
CROCKPOT RECIPE
SWEETS
thanks, Anita
ADULT COLORING
CRAFTS
CHILDREN'S CORNER
... crafts
Cute Baby Turtles Using God's Eye Weaving Pattern
PUZZLE
Drift Wood Beach Jigsaw Puzzle
WORD SEARCH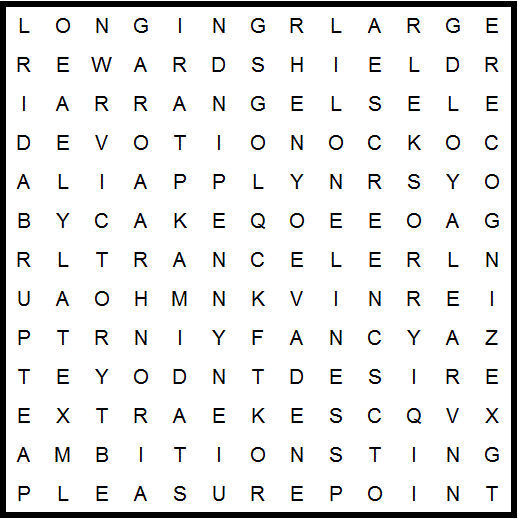 abrupt
ambitions
amid
apply
arrange

blonde

cake
concede
desire
devotion

ekes
else
evade
extra

fancy
large
latex
logs
loneliness
longing
loyal

nice
pail
penny
pleasure
point

recognize
reek
rewards
risky
rope
screen
shield
site
sorry
sting

think
trance

victory
QUOTE
CLEVER
After I retired, my wife insisted that I accompany her on her trips to Wal-Mart.

Unfortunately, like most men, I found shopping boring and preferred to get in and get out.

Equally unfortunate, my wife is like most women - loves to browse & leaves me with endless time to fulfill.

Yesterday my dear wife received the following letter
from the local Wal-Mart
Dear Mrs. Anderson:

Over the past six months, your husband Jim has caused quite a commotion, in our store. We cannot tolerate this behavior and have been forced to ban both of you from the store.

Our complaints against your husband, Mr. Anderson, are listed below and are documented by our video surveillance cameras:

1. June 15: He took 24 boxes of condoms and randomly put them in other people's carts when they weren't looking.

2. July 2: Set all the alarm clocks in Housewares to go off at 5-minute intervals.

4. July 19: Walked up to an employee and told her in an official voice,
'Code 3 in House wares. Get on it right away'.
This caused the employee to leave her assigned station and receive a reprimand from her Supervisor that in turn resulted with a union grievance, causing management to lose time; and costing the company money. We don't have a Code 3.
5. August 4: Went to the Service Desk and tried to put a bag of M&Ms on layaway.
6. August 14: Moved a, 'CAUTION - WET FLOOR' sign to a carpeted area.
7. August 15: Set up a tent in the camping department and told the children shoppers he'd invite them in if they would bring pillows and blankets from the bedding department to which twenty children obliged.
8. August 23: When a clerk asked if they could help him he began crying and screamed, 'Why can't you people just leave me alone?'
EMTs were called.
9. September 4: Looked right into the security camera and used it as a mirror while he picked his nose.
10. September 10: While handling guns in the hunting department, he asked the clerk where the antidepressants were.
11. October 3: Darted around the store suspiciously while, loudly humming the, 'Mission Impossible' theme.
After I retired, my wife insisted that I accompany her on her trips to Wal-Mart.
12. October 6: In the auto department, he practiced his, 'Madonna Look' using different sizes of funnels.
13. October 18: Hid in a clothing rack and when people browsed through, yelled 'PICK ME! PICK ME!'
14. October 22: When an announcement came over the loud speaker, he assumed a fetal position and screamed;
'OH NO! IT'S THOSE VOICES AGAIN!'
15. Took a box of condoms to the checkout clerk and asked where is the fitting room?
16. October 23: Went into a fitting room, shut the door, waited awhile; then yelled very loudly, 'Hey! There's no toilet paper in here.' One of the clerks passed out.
EYE OPENER
The Most Jaw Dropping Photos From History (Part 2)
1. Young boy in Baltimore slum area, July 1938
This colorized photograph depicts a young boy in the city of Baltimore. He's smoking a cigarette on the steps of a slum in the city in the summer in 1938.
2. Mark Twain in the garden, circa 1900
In this colorized photograph, famous author Mark Twain is shown sitting sideways on a chair out in the garden. The original photo is from 1900, and was colorized in 2014.