DIANE'S CORNER ... Celebrate Pig Day
Everywhere you go, the pig is a part of our daily life. Whether it's the bacon and ham we have for breakfast or the little porcelain coin-receptacles we use to save up our money, these adorable little porcine lovelies make our lives greater at every step. They've even recently made strides into being a favorite family pet, especially the pot-bellied pig, and you can't deny that these days it seems that bacon is good for putting on everything, and that's just one more pig product that makes Pig Day the best holiday of the year!
Pigs have been alongside us since pre-history, and have been a vital part of our diets and lives, with a history stretching back nearly as far as the domestic dog. This holiday was first established in 1972 by a pair of sisters, one from Texas, one from North Carolina. These siblings recognized the importance of the swine in every day being fine, and though the noble animal deserved a day to "accord the pig its rightful, though generally unrecognized, place as one of man's most intellectual and domesticated animals." We feel that there was an error in this statement, or at least an over site… Pigs are delicious as well.
Considering how important the pig is to diets and economies across the world, it's no surprise that Pig Day has caught on all over the world.
The celebration of Pig Day happens all over the world, but is most commonly celebrated in the American Midwest, and that certainly makes sense given that it's the home of the holiday. If you happen to be in Illinois, you can enjoy celebrations all over the state, as the Pig is responsible for $1.9 billion of the state's commerce. In New York City, in the Central Park Zoo, National Pig Day sees an invasion of pot-bellied pigs into the zoo.
Wherever you go, consuming pork is easily the best way to celebrate this holiday, from frankfurters to sliced bacon, ham and cheese sandwiches to pork rinds, the pig is truly an edible animal. If you happen to live on Long Island, they celebrate it a slightly different way, they honor the pig by refraining from eating it and having a bit special Pig Day Meal… including a special treat for pot-bellied pig for those families that own one. Pig Day is a chance to learn about the importance of the fine swine, and have a great time learning about how we bring home the bacon.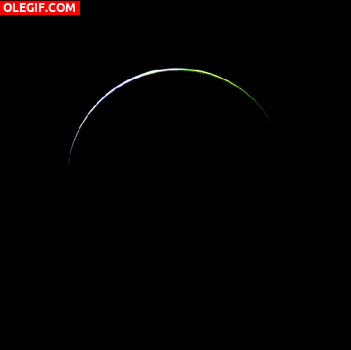 Word of the Day
Definition:

(noun) A chamber that is used as a grave.

Synonyms:

burial chamber

Usage:

The archaeologists opened the sepulcher expecting to find ancient artifacts, but the burial chamber turned out to be completely empty.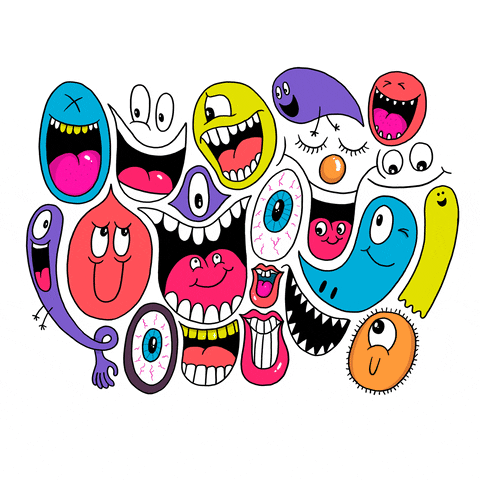 Idiom of the Day
—

To do or perform something extraordinarily well; to produce or earn an exceptional achievement. An allusion to hitting a home run in baseball that lands outside the stadium.
History
Yellowstone National Park Established (1872)
Before Ferdinand Hayden's extensive geological exploration of the Yellowstone area in 1871, many doubted the stories of prior European explorers describing a remarkable landscape dotted with geysers and boiling springs. Paintings and photographs from Hayden's expedition helped convince Congress to make Yellowstone the US's first national park, and it now draws millions of visitors each year.
Alton Glenn Miller (1904)
Miller was an American jazz trombonist and bandleader. He worked as a freelance musician in New York City before forming his own big band in 1938. It soon became one of swing's most popular groups, known for hits such as "In the Mood" and "Moonlight Serenade." During WWII, he joined the military and led the US Air Force band. In 1944, while flying from England to Paris, his plane disappeared under mysterious circumstances, and Miller was never found.
Martenitza (Baba Marta)
Every year on March 1, people in
Bulgaria
present each other with
martenitzas
—two joined tassels of red-and-white woolen thread symbolizing health and happiness. In some regions, women dress completely in red on this day. In northeastern Bulgaria, the lady of the house traditionally tosses a red cloth over a fruit tree, or spreads a red woolen cloth on the fields for fertility. In
stock-breeding
areas, a red-and-white thread is tied to the cattle. Bulgaria is the only country where this particular fertility custom seems to have survived.
NASA Returns Priceless Bag of Moon Dust to Chicago-Area Woman after Suit
A priceless bag of moon dust collected during the Apollo 11 mission has been returned to a Chicago-area woman after she won a landmark legal victory against NASA.
READ MORE:
NASA returns priceless bag of moon dust to Chicago-area woman after lawsuit
1781 - In America, the Continental Congress adopted the Articles of Confederation.
1784 - In Great Britain, E. Kidner opened the first cooking school.
1803 -
Ohio
became the 17th
U.S.
state.
1810 - Composer Frederic Chopin was born.
1867 -
Nebraska
became the 37th
U.S.
state.
1869 - Postage stamps with scenes were issued for the first time.
1873 - E. Remington and Sons of Ilion,
NY
, began the manufacturing the first practical typewriter.
1911 - Industrialist Henry Frick acquired Velasquez's "Portrait of King Philip IV."
1912 - Captain Albert Berry made the first parachute jump from a moving airplane.
1928 - Paul Whiteman and his orchestra recorded "Ol' Man River."
1937 - In
Connecticut
, the first permanent automobile license plates were issued.
1961 - The Peace Corps was established by
U.S. President Kennedy
.
1973 - The Robert Joffrey Dance Company opened the presentation "Deuce Coupe Ballet". The show was based on the music of the Beach Boys.
1995 -
Yahoo!
was incorporated.
DAILY SQU-EEK
1. Top 10 facts about March
1. March is named after Mars, the Roman god of war as it was the month in which the military campaigning season got under way after winter.
2. In Old English one name for the month of March was "Hlyda" meaning "loud" possibly because of the roaring March winds.
3. March is the only month with three consecutive consonants in its name in English.
4. An old proverb says that "March comes in a like a lion and goes out like a lamb", which means that winter is ending and spring is beginning.
5. In ancient Rome before Julius Caesar's calendar reform, March was the first month of the year.
6. The expression "mad as a March hare" dates back to 1529. It refers to the wild behavior of male hares during the mating season in March.
7. Fredric March twice won an Oscar for Best Actor. Main Street On The March (1941) and March Of The Penguins (2005) also won Oscars.
8. MARCH is an acronym for the Medically Aware and Responsible Citizens of Hyderabad.
9. The birthstone for March is aquamarine and the flowers are the daffodil or violet.
10. More 20th century UK Prime Ministers had birthdays in March than any other month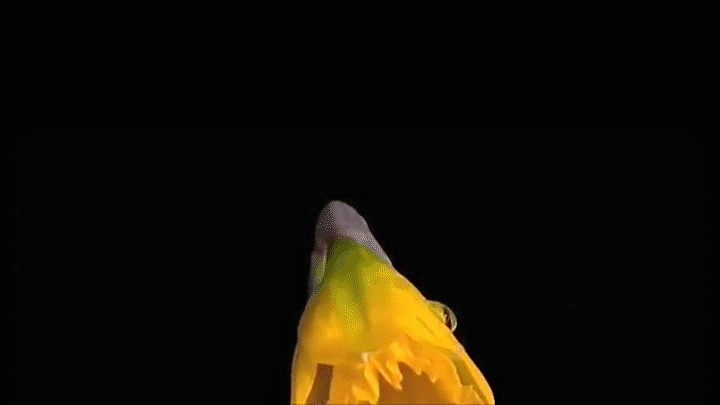 2.
Women's History Month
March 1 - 31, 2017 in USA, UK, Australia
In the United States, Women's History Month traces its beginnings back to the first International Women's Day in 1908. In 1978, the school district of Sonoma,
In different regions the focus of the celebrations ranges from general celebration of respect, appreciation and love towards women to a celebration for women's economic, political, and social achievements
In other regions, however, the political and human rights theme designated by the United Nations runs strong, and political and social awareness of the struggles of women worldwide are brought out and examined in a hopeful manner. This is a day which some people celebrate by wearing purple ribbons.
3.
Ever Thought of Publishing Your Patterns?
Pattern A Day wants original knitting or crochet pattern submissions for the Pattern-A-Day Calendar. If you would like to showcase your knitting or crochet designs in the 2017 edition of the Knitting Calendar™ or the Crochet Calendar™
Pictures of the day
Robert Cornelius (1809–1893) was an American photography pioneer and lamp manufacturer. Cornelius began working in with his father in silver plating and metal polishing in 1832. A meeting with Joseph Saxton drew him to photography. Cornelius used his knowledge of chemistry and metallurgy to perfect the daguerreotype. Around October 1839, Cornelius took this portrait of himself, the oldest known existing photographic portrait of a human in America.
knit
thanks, Lisa
Diagonal Rib Free Sock Knitting Pattern by Ann Budd
knit
thanks, Helen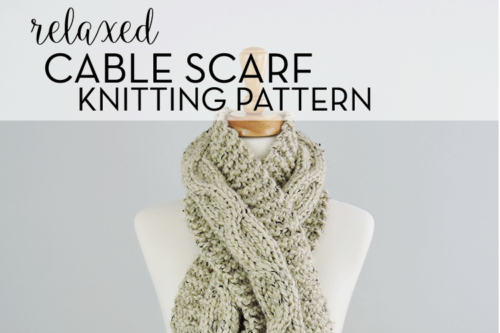 knit
Endpaper Mitts
knit
HELMET (translation offered)
knit
Lazy River Scarf
crochet
thanks, Doris
crochet
thanks, Sharon
Sidewalk Shaw
crochet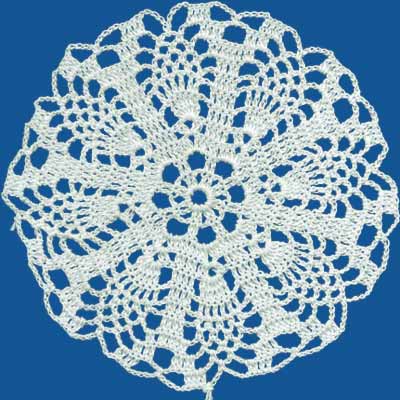 crochet
crochet
Lacy Flower Runner
RECIPE
HEIDE'S ENTIRE NIGHT'S MEAL ..

yum
- put Italian dressing, then bread crumbs on boneless pork chops
- bake on rack at 350 for about an hour
Meanwhile - for a side dish
- saute peeled, sliced apples with brown sugar (to taste), pat of butter, and a splash of water.
- take 4 potatoes - slice very thin (no need to peel)
- make roux (pronounced 'roo") which is equal parts flour/butter (2T each)
- slowly add 1 cup milk + 1/2 cup cheese (type up to you) and 1 chopped onion
- layer roux and cheese 'sauces' in greased casserole
- add parsley, pepper (cheese is salty enough so no salt needed).
- cover with foil and bake at 350 for 45 min covered, then 15 uncovered
- toss chopped cauliflower, celery, 'shrooms, red pepper, onion
- add olive oil, some herbs and bake at 350, stirring occasionally for 45 minutes
EAT! :-)
CROCKPOT RECIPE

Cajun 15 BEAN SOUP® Recipe
SWEETS
thanks, Helen
thebetterbaker
CHURCH WINDOW CANDY
1 - (12 ozs) pkg. semi sweet chocolate chips
1 - (16 ozs) bag colored mini marshmallows
Melt margarine and chocolate chips together. (I do it on
medium power in the microwave,
being careful to stir often).
Cool slightly. Stir in marshmallows and nuts. On two long
pieces
of waxed paper, sprinkle coconut in a line on each.
Drop mixture into a roll on top of the
coconut; sprinkle with
more coconut on top before wrapping up tightly in the waxed
paper;
refrigerate.
When chilled, remove paper and slice into
ADULT COLORING
thanks, Zoey
Fabric Covered Boxes
CHILDREN'S CORNER
... crafts
thanks, Sonja
Gorgeous Homemade Fridge Magnets for Kids to Make
PUZZLE
Kangaroo Paw Jigsaw Puzzle
WORD SEARCH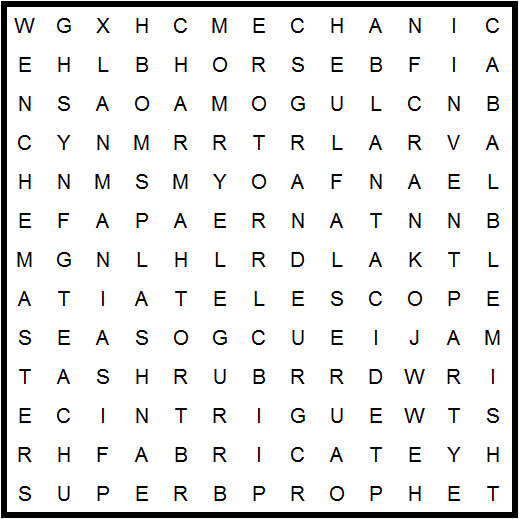 allure
antacid

baron
blemish

cabal
charm
crank

deer
fabricate
false

glory
grandeur

hammer
horse

intrigue
invent
larva
lean

mania
masters
mechanic
mogul

nymph
party
prophet

reap
riot
rotor

saga
sane
seas
shrub
splash
superb

teach
telescope
trot

wear
wench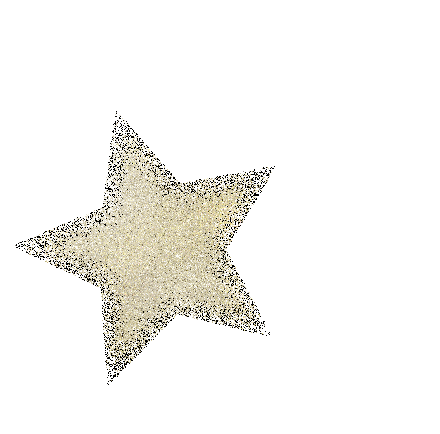 weasel
CLEVER
Make Your Own Honey Almond Facial Scrub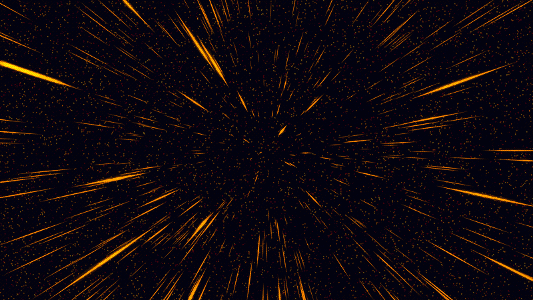 EYE OPENER
6 Best Remedies To Fast And Natural Migraine Relief
BY KAREN REED, POSITIVEHEALTHWELLNESS.
There are few things worse than a full-on migraine headache! That pulsing, throbbing behind one or both eyes can be incredibly painful, and may even lead to nausea and vomiting. Between the pain and your extreme sensitivity to light and sound, you can do nothing but lie down and pray that it passes!
Migraine headaches can be incredibly serious, so it's vital that you know how to not only treat them but recognize the signs of an impending headache. Read on to find out everything you need to know about migraines and the best remedies to fast and natural migraine relief…
Understanding Migraines
Migraines
are NOT your typical headache! They are actually a collection of neurological symptoms that can be incredibly debilitating. Over 90% of migraine sufferers cannot function or normally work during their migraine headache--that's how bad they are.
Some of the symptoms of a migraine headache include:
Pulsing or throbbing sensation in one area of the head
Nausea and vomiting
Extreme sensitivity to sound and light
Flashing lights and blind spots
Tingling in your legs or arms
As you can see, these headaches are NO JOKE! They're very painful and debilitating, and can be potentially life-threatening if you get a migraine while driving or operating heavy machinery.
But what causes migraines in the first place? The sad truth is that migraine headaches aren't fully understood. According to
WebMD
, "migraines may be caused by changes in the brainstem and its interactions with the trigeminal nerve, a major pain pathway."
If your brain doesn't produce enough serotonin--a hormone that helps to regulate pain signals sent by your nervous system--your body may suffer extreme pain during the onset of the migraine headaches. Serotonin levels plummet during migraine headaches, causing your body to be flooded with neuropeptides that cause headache pain.
There are some things that can trigger the onset of a migraine headache:
Medications,

such as vasodilators and oral contraceptives

Foods,

including processed food, very salty food, and aged cheese

Fasting or skipping meals

have also been known to trigger migraine headaches

Hormonal changes,

such as those caused by hormone medications, pregnancy, menopause, and menstruation

Food additives,

such as MSG and aspartame

Stress,

both at work and at home

Drinks

mainly caffeinated beverages and alcohol--especially wine

Sleeping pattern disruptions,

including jet lag, sleep deprivation, or over-sleeping

Environmental changes,

such as drastic changes in temperature or humidity

Sensory stimuli,

including sun glare, bright lights, loud noises, unusual smells, and anything that overtaxes the nervous system

Physical exertion,

including both exercise and intense sexual activity
Migraine headaches can be VERY difficult to deal with once they've set in, but did you know that they're actually quite predictable? You are usually able to notice the symptoms that occur in the "
premonitory phase
"--the part of a migraine that sets in just before the agonizing pain of a headache itself.
A few of the signs to watch out for include:
But these symptoms aren't the only indication that a migraine attack is just around the corner. During the "Aura" phase of a migraine, just before the "Attack" phase, you may find problems like:
Changes in your vision --

You may notice blind spots in your vision or spots/arcs of light in your eyes. You may actually end up hallucinating!

Language problems --

You may have a hard time forming clear sentences and communicating, and you may end up feeling confused. You may even struggle to understand written and spoken words.

Skin sensations --

This isn't just the usual tingling that comes with a migraine, but it may be a pins and needles sensation across your entire body. You may feel numbness in your limbs and extremities.
How To Prevent Migraines
If you want to prevent migraine headaches, here are a few things you can do:
Avoid bright lights and loud noises.
These over-stimulate your nervous system, increasing the risk that a migraine headache will set in.
Watch what you eat.
After each a migraine headache, try to figure out what set it off. Think about what you ate, and determine if there are any of the food mentioned above triggers to blame.
Be careful during times of hormonal change.
During pregnancy, menstruation, menopause, and any other times of hormonal change, be extra careful with what you do. Small things can trigger the migraine attack because your hormones are in flux.
Be regular with your sleep and eating habits.
A regular sleep schedule can help to reduce fatigue, and eating regularly may prevent migraine headaches.
Limit stressors.
Easier said than done, right? Stress is one of the worst migraine triggers and one we can't always avoid. Try to limit stress as much as possible. If that means changing your job or altering the way you handle home life, so be it. Your health matters, and reducing stress is a key to preventing migraines!
Follow this advice, and you can drastically reduce your risk of migraine headaches.
Natural Remedies For Migraines
We've looked what causes migraines, what could possibly trigger them, and how to recognize the signs of a migraine headache. Now it's time to talk about what you can do if all of your preventive measures fail and you suffer a migraine attack.
Here are six of the best natural remedies for migraine headaches:
Lavender Oil
Lavender oil smells beautiful, and it's a wonderful aromatherapy treatment to help you relax. However, it becomes even more important if you suffer from migraine headaches!
Lavender essential oil is "an anxiolytic drug, a mood stabilizer, a sedative, spasmolytic, antihypertensive, antimicrobial, analgesic agent as well as a wound healing accelerator." Using it as a treatment for migraine headaches is definitely the way to go.
One study
found that 92 out of 129 migraine sufferers responded to inhaled lavender oil (from a diffuser). That's nearly 75% of them!
Using a diffuser is the best way to administer the lavender oil. Inhaling it will make it act very quickly, providing rapid migraine pain relief. However, you can also:
Rub it on your temples and wrists.

The oil will be absorbed into your bloodstream via your skin, where it will reduce the pain of your migraine headache.

Drop it in a bathtub.

Taking a warm bath can help to improve blood flow and reduce your migraine. Adding a few drops of lavender essential oil will make the bath more effective.
Yet another awesome essential oil that can help to combat migraine headaches!
A
1996 study
examined over 160 migraines in 41 patients, and the headaches were treated using either a placebo or a peppermint oil liquid. The peppermint oil helped to reduce migraine headaches noticeably after just 15 minutes. The effects lasted up to an hour after the onset of the migraine attack.
If you are prone to suffering migraines, it's definitely a good idea to have a bottle of
peppermint oil
handy. Just like with lavender oil, you can use a diffuser to inhale it, or apply it to your wrists and temples. Just smelling the oil can do wonders for your headaches!
Sweet Basil Oil
Basil is more than just a delicious herb to add to all your Italian dishes. If used right, it can help to reduce migraine headache pain and provide relief the natural way.
In a report published in
the Journal of Chemical and Pharmaceutical Sciences
, basil was mentioned as "a treatment modality for various ailments such as poor digestion, nausea, migraine, depression, insomnia, kidney malfunction and skin infections." This is thanks to the antioxidants, flavonoids, and phenolic compounds contained in basil leaves--and, of course, basil oil.
The sweet smell of basil oil can be comforting when you have a migraine headache. Burning it in an oil burner or using a reed diffuser can do wonders to reduce the pain of your headache.
Cold Compress
If you're an athletic person, you no doubt have an ice pack sitting in the freezer in case of injuries. Thankfully, you'll find that ice pack is the perfect remedy for your migraine headache!
A
2013 randomized controlled trial
found that application of an ice pack at the base of the neck (targeting the carotid arteries) helped to reduce the pain of migraines. Within 30 minutes of applying the ice pack, pain decreased up to 50%.
If you feel a migraine coming on, get that ice pack out of the freezer and apply it to the back of your neck. The cooling sensation will help to relieve the pain and reduce the severity of the attack. You'll be back on your feet in no time!
Feverfew
While this herb has traditionally been used to treat fevers (hence its name), it's a useful herb to try as a natural migraine relief treatment.
As far back as the 1980s, feverfew was given to migraine sufferers to not only treat the problem but prevent the attack in the first place. According to the
University of Maryland Medical Center
, up to 70% of the people who used feverfew to treat their migraine headaches found that taking just a few leaves per day helped to reduce the severity of the attacks drastically.
Not only can feverfew help to minimize the pain of the migraine headaches, but it can help to reduce the frequency of the attacks. Taking feverfew with white willow (a plant with aspirin-like qualities) can do wonders to treat migraine headaches before, during, and after an attack.
Ginger
Fresh ginger root is a potent digestive aid and painkiller, and it can help to reduce the severity of a migraine headache. It's always good to have fresh ginger on hand!
A
2014 study
found that ginger helped to reduce migraine pain as effectively as Sumatriptan, one of the more commonly prescribed migraine headache medications. Within two hours of taking both ginger and the medication, the migraine severity decreased in equal measure.
But there was a difference: Ginger had far fewer side effects than the medication! Best of all, it helped to reduce nausea, vomiting, and other gastrointestinal problems that accompany migraines.
If you're a regular migraine sufferer, make sure to have fresh ginger root in your fridge. Chew on the ginger when a migraine sets in, and you'll find that the severity of the attack will be significantly decreased.
Conclusion
Migraine headaches can be debilitating, but you can still enjoy a good life despite them. Thanks to the information above, you can take steps to not only treat the headaches but prevent them in the first place!
These natural remedies won't only help you relieve migraine, it would also keep you worry-free of any side effects that drugstore medications might have. You can try each one of these remedies and stick to what works best.