DIANE'S CORNER ... Celebrate World Kidney Day
Keep regular control of your blood sugar. About 50% of people with Diabetes will develop kidney damage. Make sure you are doing all you can to stay in control!
Keep fit and active. Staying active helps in many areas to keep your kidneys healthy as well as promotes positive mood and weight loss.
Eat healthy and keep your weight in check. Making good food choices will go hand in hand with staying active to reduce weight and encourage good health.
Water, water, water! Keeping hydrated is good for your skin as well as your kidneys. Staying hydrated flushes the toxins out of the kidneys and reduces the chance of kidney stones.
No Smoking! Smoking is bad in many ways, but for the kidneys, the chance of developing cancer in them increases by 50% for smokers.
Stay away from over-the-counter medicine for chronic issues. Many over-the-counter medicines such as ibuprofen can harm your kidneys if taken regularly. It is ok to take for emergencies, but see a physician if you are having chronic pain for options that will not cause harm.
Word of the Day
Definition:

(verb) Keep from happening or arising; make impossible.

Synonyms:
foreclose, forestall, prevent, forbid
Usage:

Modesty precludes me from accepting the honor.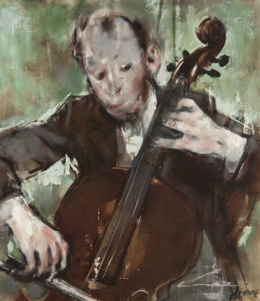 Idiom of the Day
—

To not have any chance at all of doing or achieving something.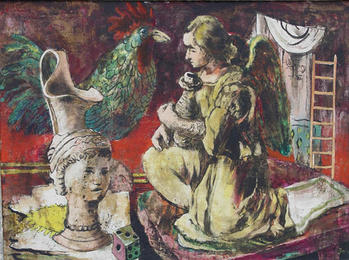 History
Edward R. Murrow's See It Now Airs McCarthyism Episode (1954)
In the early 1950s, US Senator Joseph McCarthy persecuted scores of people he deemed subversive in a series of widely-publicized hearings that whipped the public into an anti-Communist frenzy. In 1954, journalist Edward R. Murrow produced an episode of his TV show
See It Now
that criticized the Red Scare and turned public opinion against McCarthy using the senator's own words. Murrow later invited McCarthy to respond.
Vita Sackville-West (1892)
Sackville-West was an aristocratic English writer and gardener who married the diplomat and author Harold Nicolson in 1913. Their complicated relationship is chronicled in Portrait of a Marriage, a biography inspired by her journals and written by their son Nigel. The gardens at Sissinghurst Castle, which she designed, are among the most visited in England. However, she is perhaps best remembered for her love affair with author Virginia Woolf.
Baron Bliss Day
Baron Bliss Day is a public holiday in Belize honoring Englishman
Henry Edward Ernest Victor Bliss
(1869-1926). When he died on March 9, Bliss bequeathed his entire estate to
Belize City
. On this day each year, a morning mass and wreath laying is held at his tomb in the Fort Point area. Then there is a
regatta
in the harbor, a cycle race, and a kite contest.
Why Are Pandas Black and White? The Answer Is, err, Not So Black and White
Mammals are a mostly drab bunch. Due to camouflage, a nocturnal lifestyle and other evolutionary demands, dull and earthy tones reign supreme. There are a few notable exceptions.
READ MORE:
Why are pandas black and white? The answer is, err, not so black and white
1454 - Amerigo Vespucci was born in Florence, Italy. Matthias Ringmann, a German mapmaker, named the American continent in his honor.
1793 - Jean Pierre Blanchard made the first balloon flight in North America. The event was witnessed by
U.S. President George Washington
.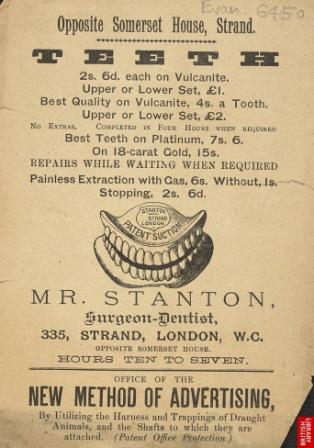 1822 - Charles M. Graham received the first patent for artificial teeth.
1839 - The French Academy of Science announced the Daguerreotype photo process.
1858 - Albert Potts was awarded a patent for the letter box.
1905 - In Egypt,
U.S.
archaeologist Davies discovered the royal tombs of Tua and Yua.
1954 - WNBT-TV (now WNBC-TV), in New York, broadcast the first local color television commercials. The ad was Castro Decorators of New York City. (
New York
)
1959
- Mattel introduced Barbie at the annual Toy Fair in New York.
1969 - "The Smothers Brothers' Comedy Hour" was canceled by CBS-TV.
1990 - Dr. Antonia Novello was sworn in as the first female and Hispanic surgeon general.
1.
Follow our Sally through her adventures in quilting, knitting and more!
2.
Like our Sheri, b

ecome foster parents for feral kittens who are caught in your area. Raise them and make them ready to be ready to be neutered, adopted or released back into the wild.
3.
In 2017, Carolina FiberFest will be drawing fiber enthusiasts from the surrounding area and beyond, this family-friendly event features classes, free demonstrations, and shopping for yarn, ready-to-spin fiber, patterns, tools, accessories, and specialty items.
"Carolina FiberFest is a wonderful opportunity to learn heritage craft skills and to connect with those who are passionate about fiber arts," says Carolyn Beasley, event founder. "It's exciting to see the heightened popularity of handmade goods. Kids to teens to adults enjoy spinning, knitting, crocheting, weaving, felting and other activities."
Pictures of the day
knit
- ST. PATRICK'S DAY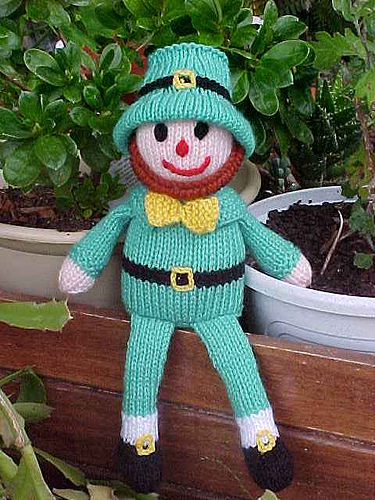 Rufus the Leprechaun doll
knit
thanks, Dawn
knit
knit
knit
crochet
- ST. PATRICK'S DAY
crochet
crochet
crochet
crochet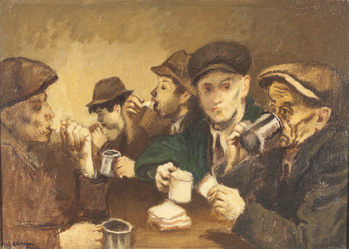 RECIPE
CROCKPOT RECIPE
SWEETS
ADULT COLORING
CRAFTS
CHILDREN'S CORNER ...
game
PUZZLE
Dahlia Who Dun It Jigsaw Puzzle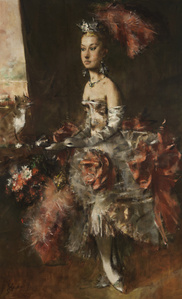 WORD SEARCH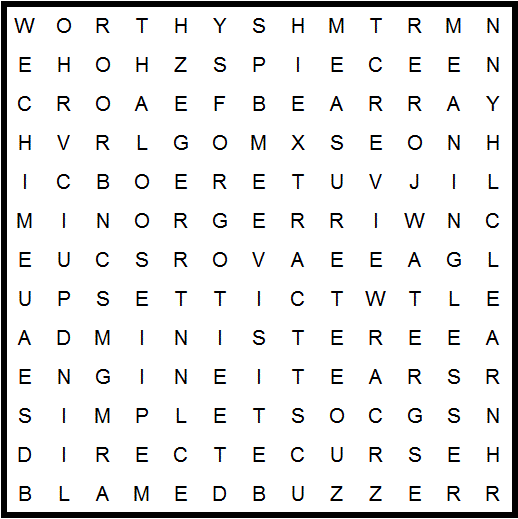 administer
array

bear
blamed
bless
buzzer

chime
crazy
curse
desert
digit
direct

eager
engine
error
extract

forgot
great

halo
heroic

learn
lets
loose

meaningless
measure
meet
merge
minor
mint

piece

review

simple
store
tears

upset

visit

water
were
whole
worth
QUOTE
CLEVER
EYE OPENER
ba-bamail
Coca-Cola is the most popular drink in the world and has been around for over a century. It's enjoyed by millions around the world, but some enjoy it not by drinking it, but rather for a variety of other reasons. Here are 19 things you never thought you could do with Coke.
Don't know how to get rid of a greasy stain? Soak it in Cola, scrub a little and immediately put it in the washing machine. The stain

will be gone as if it was never there.
Want to repaint metallic surfaces but don't have a rust-removing spray? Dip a rag in Coke and scrub the rust away.
3. Eliminate Oil Spills


If oil has leaked from your car, messing your garage floor or driveway, you can pour Coke over the spill, scrub with a broom and let it sit for 15 minutes, then wash the stain away.
4. Loosen a Rusty Screw


Coke is effective at removing rust. So if you're stuck with a rusty screw that won't budge, just pour some Coke over it and try unscrewing it. Within seconds, the screw will come loose.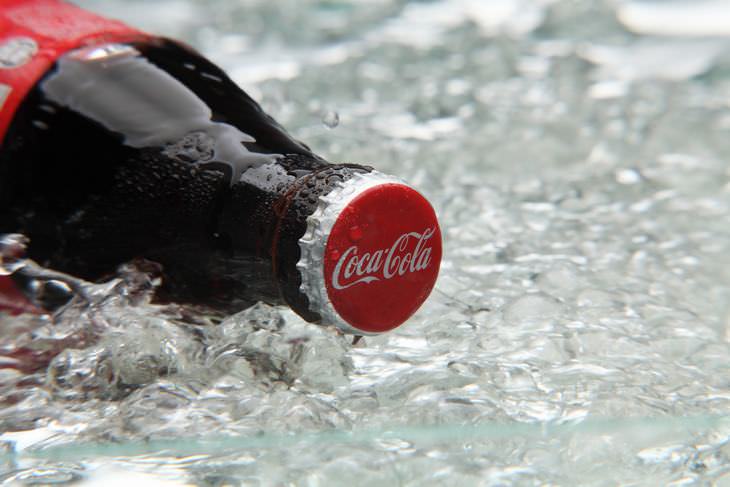 5. Exterminate Snails and Slugs
We all know that these creatures hate salt, but instead of chasing around the slimy pests, you can use Coke get rid of them. Just pour some Coke into a bowl and leave it in your garden – the sugar will draw them in, and the acidity will kill them.
6. Relieve an Asthma Attack
Studies have found that caffeine can prevent asthma attacks as much as four hours after being ingested. If you can't get to your inhaler in time, a cup of Coke will do the trick. This is not, however, a recommended replacement for proper asthma medication!
No one wants to use a burnt pot. If you happen to burn something in a pot, you can pour Coke inside and let it soak overnight. In the morning, the burnt stains will be gone.
8. Relieve Jellyfish Stings
Vinegar is effective in relieving jellyfish stings, but most of us don't take a bottle of it to the beach. Surprisingly, Coke is just as effective as vinegar.
9. Nausea / Diarrhea Relief
If you're suffering from nausea or diarrhea, you can use Coke to relieve the symptoms. Pour some into a cup and let it sit until it is no longer carbonated. Drink a spoonful every hour.
10. Get Rid of the Hiccups
Got a persistent hiccup that just won't go away, no matter what? Gargle some Coke several times until the hiccups are gone. The fizz may feel weird in your throat, but it's a small price to pay for hiccup relief.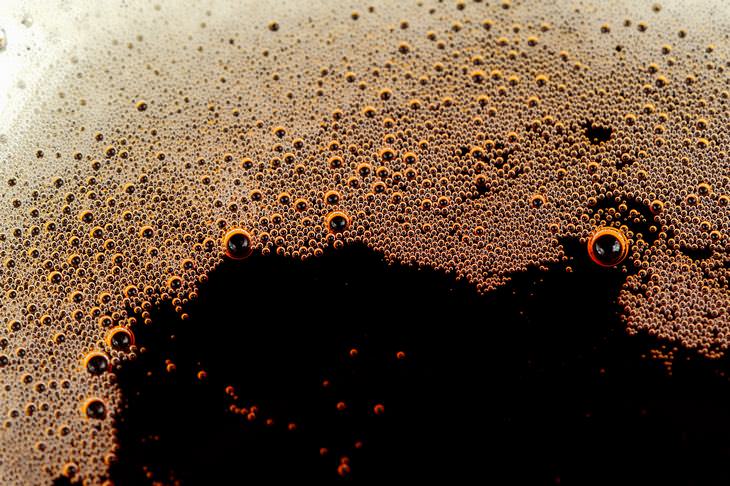 11.
Decongestion


If you've got a cold and your nose is congested, you can take a cup of Cola, warm it up (do not boil it!) and drink it. The congestion will be gone in a jiffy.
12. Cleaning Dirty and Old Coins
Got a coin collection? You can use Coke to clean the old coins by soaking them in it for an hour. After you rinse off the Coke, the coins will sparkle.
If you'd like to add some curl to your hair, soak it in Coke for a few minutes, then wash it like you normally would. Your hair will gain a bit of a curl.
The acidity and sugars in Coke are perfect for the compost heap. Simply add some to it and you'll see how your compost's quality will increase.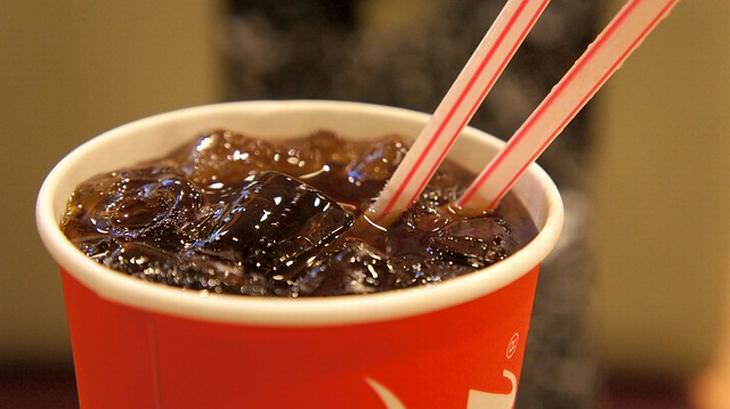 Getting gum in your hair is an unpleasant experience (to say the least), especially because you'd usually have to cut the hair off. However, if you or your children get gum stuck in your hair, don't reach for the scissors – reach for a Coke bottle instead. Soak the gum in the Coke for a few minutes and it'll come right off.
If your skin is dry and regular moisturizer isn't cutting it, add a tablespoon of Coke to your moisturizer and apply to your skin.