DIANE'S CORNER ... Celebrate Scrabble Day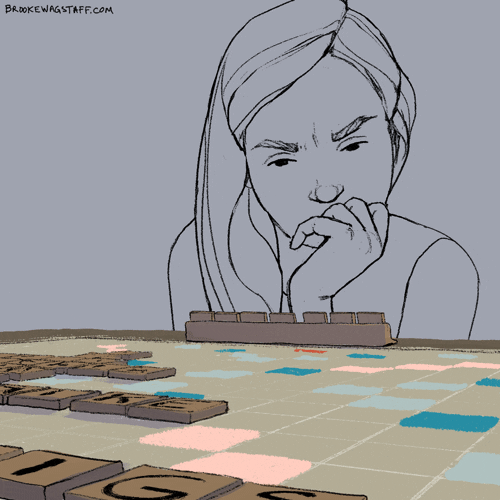 By far the best way to celebrate Scrabble Day is with Oxyphenbutazone.
That's right, Oxyphenbutazone is a non-steroidal anti-inflammatory drug – you already knew that – but it's also the word that, in a single play, can give the highest possible score on a Scrabble board. The chances of it ever coming up are similar to the chances of winning this week's lottery, as you'd need to join all seven of your tiles with eight already on the board across three triple word scores. Still, it'd be worth waiting for, scoring 1,778 points. You'd almost certainly win the game with that.
There's no need to chase rainbows though; everyone loves Scrabble, so why not spend Scrabble Day with someone you like, in a friendly battle of words and wits? In the kingdom of Scrabble, the one 'i'd man might be 'king', but the lady with the 'q' will definitely be queen.
Word of the Day
Definition:

(noun) Land with a soft muddy surface.

Synonyms:
mire, morass, quag, slack
Usage:

We had some difficulty in reaching the point, owing to the intolerably bad paths; for everywhere in the shade the ground soon becomes a perfect quagmire.
Idiom of the Day
—

So quickly as to seem almost imperceptible (i.e., in the space of time it takes a person to blink)
History
Sidney Poitier Becomes the First African American to Win Best Actor Oscar (1964)
The first African American to achieve leading man status in Hollywood, Poitier began acting with the American Negro Theatre in New York City and made his film debut soon after. He won acclaim on Broadway for his role in 1959's
A Raisin in the Sun
and, in 1964, became the first African American to win the Academy Award for Best Actor, for his role in
Lilies of the Field
.
Lanford Wilson (1937)
One of the founders of the "off-off-Broadway" theater movement, Wilson began writing plays in 1962 and helped found the Circle Repertory Company in 1969. His plays frequently address themes of decay, solitude, and loss, and are known for their realistic dialogue in which monologue, conversation, and direct audience address overlap. His Pulitzer Prize-winning
Talley's Folly
depicts the post-Vietnam War world of a Southern family.
Maundy Thursday (Holy Thursday)
Also known as Sheer Thursday or Holy Thursday, this is the day preceding Good Friday. It commemorates Jesus' institution of the Eucharist during the Last Supper, celebrated by Christians since the middle of the fourth century. The Roman Catholic Church and the Anglican Communion still celebrate the rites of Maundy Thursday, which may include handing out special coins known as "Maundy money" to the aged and the poor, instead of footwashing. Also on this day, the sacramental Holy Oils, or chrism, are blessed.
A 'Hot Zone' in the Brain May Reveal When, and Even What, We Dream
Most of us have about five dreams each night, though we're not likely to remember any of them.
READ MORE:
A 'Hot Zone' In The Brain May Reveal When, And Even What, We Dream
1782 - Washington,
NC
, was incorporated as the first town to be named for George Washington.
1796 - The first known elephant to arrive in the
United States
from Bengal, India.
1808 - William "Juda" Henry Lane perfected the tap dance.
1860 - The first mail was delivered via Pony Express when a westbound rider arrived in Sacramento, CA from St. Joseph, MO.
1870 - The Metropolitan Museum of Art was founded in New York City.
1933 - The first flight over Mount Everest was completed by Lord Clydesdale.
1943 -
U.S. President Franklin D. Roosevelt
dedicated the Jefferson Memorial.
1949 - Philip S. Hench and associates announced that cortisone was an effective treatment for rheumatoid arthritis.
First Photo of Earth From a Weather Satellite
1960 - The first navigational satellite was launched into Earth's orbit.
1963 - Pete Rose of the Cincinnati Reds got his first hit in the major leagues.
1979 - The world's longest doubles ping-pong match ended after 101 hours.
1997 - Tiger Woods became the youngest person to win the Masters Tournament at the age of 21. He also set a record when he finished at 18 under par.
1998 - Dolly, the world's first cloned sheep, gave natural birth to a healthy baby lamb.
DAILY SQU-EEK
If You Were Born Today,
April 13
Ahead of you is a year of improvement; primarily in your emotional state. This will partly be due to better income or better opportunities. During the year you will receive an invitation or proposal that will cause you to rejoice. Because of a large acquisition, girls and young women will remember the year.
MEANING OF YOUR BIRTH DATE: it's a number of contradictions - creativity and concern.
You are sensitive, suffering from your family, friendly or professional environment. You have a good mind, stubborn will, strong love nature, but rarely show it. You are prone to suffer because often misunderstood, considered, unreasonable. Tends to be a dictator, but otherwise you could be wonderful governor, manager.
You can paint or modeling, but the best would be able to trade.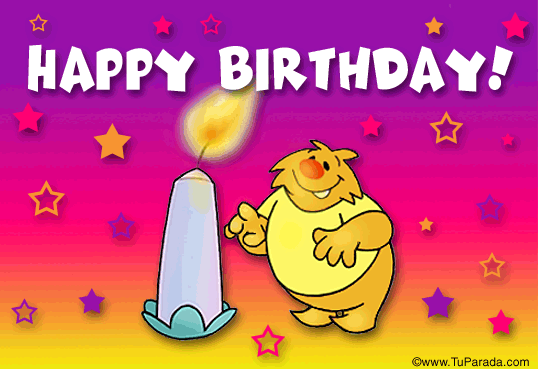 READERS INFO
1.
DC National Cherry Blossom Festival
Mar 20 - Apr 16, 2017 | Washington, DC
Over 70,000 people flock to Washington, D.C., every year to view the cherry blossoms that bloom throughout the city in the springtime. The National Cherry Blossom Festival celebrates this yearly occurrence in commemoration of the gift of Japanese cherry trees to Washington, D.C., by Tokyo City Mayor Yukio Ozaki in 1912. Presented as a symbol of the growing relationship between the two countries, this gift eventually resulted in 3,750 trees being planted around D.C. In addition to the beautiful pink blossoms, the festival features attractions such as colorful balloons, beautifully decorated floats, a parade and marching bands from different states around the country. The opening ceremony takes place in the National Building Museum and is immediately followed by an abundance of cultural events for guests to enjoy including a sushi and sake celebration, various art exhibits, fashion shows and live performances.
further information:
Homepage - National Cherry Blossom Festival
2.
Skagit Valley Tulip Festival
Mar 24 - Apr 30, 2017*
| Mount Vernon, WA
Held during the month of April, the Skagit Valley Tulip Festival celebrates springtime and the blossoming of millions of tulips in Mount Vernon, Washington. Each year, the festival invites guests from around the country to visit the vibrant fields of flowers and witness Mother Nature at her very best.
further information:
TULIP FESTIVAL
3.
Bike Fest Tucson
Apr 1-30, 2017* | Tucson, AZ
Those people who rely on 4 or more wheels to get places are weird. All you need is your trusty, two-wheeled bicycle to get the job done and then some. Tucson is celebrating your favorite mode of transportation under the assumption you haven't forgotten how to ride a bike since childhood. Just hop on your bike, start pedaling and you'll meet new friends, get a solid sweat going and cover new, bike-able ground.
further information:
Bike Fest Tucson: Celebrating Life on Two Wheels in Tucson, Arizona
4.
North Carolina Science Festival
Apr 7-23, 2017 | Raleigh, NC
The North Carolina Science Festival is a multi-week event that strives to shed light on the influence of science on local education, economics and culture. The festival features a variety of hands-on activities, educational exhibits, lab tours and discussions led by industry experts. Drawing a crowd of more than 89,000 guests, the festival is one of the largest events in North Carolina.
further information:
North Carolina Science Festival | Find Your FUN-spiration!
Pictures of the day
DUE TO GLOBAL WARMING, GLACIERS HAVE BEGUN TO DECLINE
As a result, the ceiling of the cave became thin and the sunlight creates a wonderful picture of the different colors.
knit
- EASTER
knit
knit
, toe up
thanks, Marilyn
knit
crochet
- EASTER
thanks, Jennifer
crochet
thanks, Lisa
crochet
thanks, Doris
crochet
crochet
Spring Lacy Crochet Cross Stitch Hats Ornaments
CHICKEN FRICASSEE
Ingredients
16-20 oz. chopped beef, veal, turkey or a combination
1/2 cup plain dry bread crumbs or matzah meal
2 Tbsp vegetable oil (or melted chicken fat)
12-15 chicken wings, cut into sections
1 Tbsp paprika, approximately
salt and freshly ground black pepper to taste
2 cups water, approximately
4 medium all purpose potatoes, peeled and cut into small chunks, optional
4 carrots, cut into chunks, optional
10 oz coarsely cut mushrooms, optional
Directions
Preheat the oven to 400 degrees.
In a large bowl, combine the chopped meat, bread crumbs and egg, and mix thoroughly. Shape the meat mixture into 1-1/2 inch balls and place them on a large baking sheet.
Bake the meatballs for 16-18 minutes, turning them occasionally, or until lightly browned on all sides. Remove the meatballs from the oven and set aside.
Reduce the oven heat to 300 degrees. Pour the vegetable oil into a large sauté pan over medium-high heat. Add the wings a few at a time and cook them for 6-8 minutes, turning them occasionally, or until lightly browned. Remove the wings from the pan and set aside.
Add the gizzards to the pan and cook, stirring occasionally, for 4-5 minutes or until lightly browned. Remove the gizzards from the pan and set aside.
Add the onions to the pan and cook them, stirring occasionally, for 6-8 minutes or until lightly browned and softened.
Using the same pan (if large enough) or an ovenproof casserole, return the meatballs, wings and gizzards to the pan.
Spoon some of the onions on top of the meats. Sprinkle the ingredients with the paprika, salt and pepper. You might have to use layers, depending on the size of the pan; if so, season each layer before adding the next.
Pour in 2 cups water. Either cover the casserole and bake the fricassee for 45 minutes OR turn the cooktop heat to low, cover the pan and cook on the stovetop for 45 minutes. Add the optional ingredients if desired, cover the pan and cook an additional 50-60 minutes, or until the meats and vegetables are tender. Check the pan occasionally and turn the ingredients gently if the ones on top seem dry. Check fluid levels and add more water if needed.
SWEETS -
PASSOVER
MATZAH TOFFEE
Ingredients
1 cup (2 sticks) unsalted butter
1 cup packed dark brown sugar
1 cup semi-sweet chocolate chips
1 cup white chocolate chips
1/2 Tbsp vegetable oil or coconut oil
Directions
Preheat the oven to 375 degrees. Line a baking sheet with parchment paper.
Arrange matzoh in one layer on the baking sheet. Break matzoh into smaller pieces in order to fill the pan completely. Set aside.
In a saucepan, melt the butter and brown sugar over medium heat, stirring constantly. Once this mixture reaches a boil, cook for a few more minutes, until the mixture thickens and starts to pull away from the sides of the pan. Remove from heat.
Pour the butter and sugar mixture over the matzah, gently spreading it with a spatula to cover it with an even layer.
Put matzah in the oven and turn the heat down to 350 degrees. Bake for 15 minutes, checking every so often to make sure it doesn't burn. Turn heat down to 325 if it looks like it's burning.
After 15 minutes, the butter and sugar mixture will have bubbled up and turned golden brown. Remove from the oven. Sprinkle matzah immediately with the semisweet chocolate chips. Let sit for 5 minutes to melt.
After the chocolate chips have melted, spread them evenly over the toffee with a spatula. Let cool for another 5 minutes.
Meanwhile, microwave the white chocolate chips and oil in a bowl for 30 seconds. Remove from the microwave and stir with a fork. Then, microwave for another 30 seconds and stir again, until the mixture is smooth and thoroughly melted. Microwave for another 30 seconds if needed.
With a fork, drizzle the white chocolate over the matzah. Then top with chopped nuts, and let cool. When the chocolate has hardened, break into smaller pieces and serve!
ADULT COLORING
CRAFTS
- EASTER
CHILDREN'S CORNER
...
EASTER
Cute Easter cutlery
PUZZLE
Red Throated Anole Jigsaw Puzzle
thanks, Patty
WORD SEARCH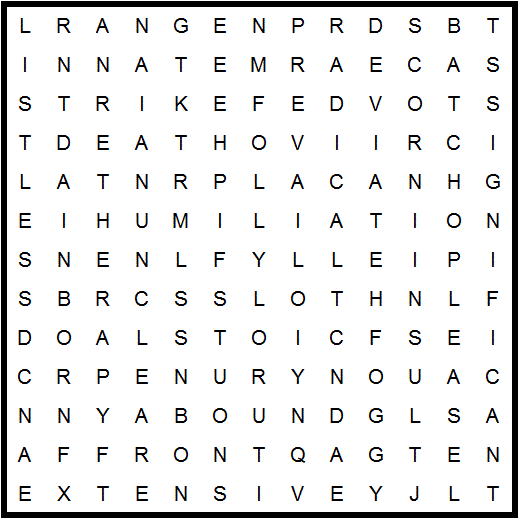 abound
affront
arts

batch

chop
corn
death
deviate
drag

extensive

fling
foggy
folly

humiliation
inborn
innate
insult

listless

penury
please
prevail
radical
range
rite

scorn
significant
sloth
slut
snouts
soap
stoic
strike
taken
therapy

unclear

vague
QUOTE
As I may have mentioned before, one of my volunteers was the sister of the man who invented the 'interrobang.' S
he was in my office reading The New York Times when she saw his obit. She described that this was the last punctuation added to the English language and it kinda means a 'shrug.'
CLEVER
thanks, Shelley
EYE OPENER
The quirky facts were brought to life by artist Michael Whaite.