DIANE'S CORNER ... Celebrate World Rat Day
Word of the Day
Definition:

(noun) Outer tissue of bark; a protective layer of dead cells.

Synonyms:

cork

Usage:

Joe carefully harvested the phellem from the tree, excited at the prospect of using the buoyant material to make his very own toy boat.
Idiom of the Day
—

To punish someone for using rude, vulgar, or obscene language by cleaning his or her mouth with soap (usually used merely as a threat).
History
World Trade Center Opens in New York City (1973)
With seven buildings and a shopping concourse, the World Trade Center in lower Manhattan was the largest commercial complex in the world before it was destroyed in the September 11, 2001, terrorist attacks. Its most prominent structures were the 110-story rectangular Twin Towers, which, at more than 1,360 ft (415 m) tall, were the tallest buildings in the world until the Sears Tower surpassed them in 1974.
McKinley Morganfield, AKA Muddy Waters (1913)
As a teenager in Mississippi, Waters played traditional country blues, but after settling in Chicago in the 1940s, he switched to a more urban style with amplified instruments. He soon became known for his driving slide guitar technique and darkly expressive vocal style. From the 1950s on, Waters recorded, toured, and played various music festivals. His electric blues influenced myriad musicians, including Elvis Presley and Bob Dylan.
Megalesia
The cult of the
Phrygian
goddess
Cybele
(also known as Magna Mater) was established in Rome on this day in 204 BCE, and April 4 continued to be set aside as a commemoration of the foreign goddess' arrival in Rome. In the beginning, no Roman citizens were allowed to take part in it. But over time it spread to the streets of Rome, where Cybele's image was carried in a chariot drawn by lions with her castrated priests leaping and gashing themselves in a frenzy of devotion. The procession went from the
Palatine
to the Circus, where plays known as
ludi megalenses
were held.
Potatoes Successfully Grown in Conditions Similar to Those Found on Mars
Scientists have successfully grown a potato plant in conditions similar to those found on Mars. Researchers in Peru created a simulator with below-zero temperatures, high carbon monoxide concentrations and air pressure similar to that found at an attitude of 6,000m (19,700 ft).
READ MORE:
Potatoes successfully grown in conditions similar to those found on Mars
1581 - Francis Drake was knighted by Queen Elizabeth I. A few months earlier he became the first Englishman to circumnavigate the world.
1812 - The territory of Orleans became the 18th
U.S.
state and will become known as Louisiana.
1818 - A plan was passsed by the
U.S.
Congress that the U.S. flag would have 13 red and white stripes and 20 stars and that a new star would be added for the each new state.
1841 - U.S. President William Henry Harrison, at the age of 68, became the first president to die in office. He had been sworn in only a month before he died of pneumonia.
1848 - Thomas Douglas became the first San Francisco public teacher.
age 27 and age 94
1887 - Susanna M. Salter became mayor of Argonia,
KS
, making her the first woman mayor in the
U.S.
1914 - The first known serialized moving picture opened in New York City,
NY
. It was "The Perils of Pauline".
1932 - After five years of research, professor C.G. King, of the University of Pittsburgh, isolated vitamin C.
1954 - Maestro Arturo Toscanini conducted his last concert with the NBC Symphony Orchestra at Carnegie Hall in New York City ending a 17-year association with the orchestra.
1964 - The Beatles made music history by holding the top five places in the singles charts with: "Can't Buy Me Love," "Twist and Shout," "She Loves You," "I Want to Hold Your Hand" and "Please Please Me."
1968 - Martin Luther King Jr. was assassinated at the age of 39.
1969 - Dr. Denton Cooley implanted the first temporary artificial heart.
1970 -
Janis Joplin
held a reunion concert with Big Brother & the Holding Company in San Francisco, CA.
1974 - Hank Aaron tied Babe Ruth's major league baseball home-run record with 714.
1981 - Henry Cisneros became the first Mexican-American elected mayor of a major
U.S.
city, which was San Antonio,
TX
.
1986 - Wayne Gretzky set an
NHL
record with his 213th point of the season.
DAILY SQU-EEK
READERS INFO
1.
2.
3.
4.

THE SPRING CRAFT SALE
APRIL 6 – 9, 2017
5.
O, Miami Poetry Festival
Apr 1-30, 2017
North Beach Bandshell
7275 Collins Ave., Miami Beach, FL
The O, Miami Poetry Festival is a city-wide event that promotes the appreciation and overall appropriation of poetry as an art form. The festival began as an attempt to revitalize public interest in poetry and create new platforms on which to present the work of established as well as unknown poets. Festivalgoers and Miami residents can rediscover poetry in a fun an accessible environment that offers public projections of poetry, live readings and poetry karaoke, where attendees can perform the works of literary legends such as Shakespeare.
further information:
O, Miami Poetry Festival
6.
Bayou City Book Festival
Apr 3-8, 2017
Lone Star College-Kingwood
20000 Kingwood Dr Houston, TX

Lone Star College sets out to accomplish what disgruntled mothers across America have failed to do: getting kids to read more. The Bayou City Book Festival enriches lives by immersing its audience into the world of literature that the authors in attendance helped to create. Guests can expect engaging discussions with well-known authors, a diverse collection of literature to sift through and much more.
further information: Bayou City Book Festival
7.
Austin International Poetry Festival
Apr 6-9, 2017 | Austin, TX
The Austin International Poetry Festival is an annual gathering of poets from all over the world. Non-poets are also welcome at this lively event which features workshops, readings, open-mics, poetry slams and an anthology competition. Available for purchase are tickets for Sunday Brunch or a dinner with the Feature Poets. This family-friendly festival offers youth activities such as workshops, anthology readings and competitions. Everyone attending this event is required to register, so keep an eye on the deadline and come out for some slammin' poetry!
further information:
Home |
Pictures of the day
Vantablack is not a paint, pigment or fabric, but rather a 'forest' of billions and billions of carbon nanotubes
knit
- EASTER
knit
knit
thanks, Amber
knit
thanks, Connie
knit
Black and White pleated "capish" cowl
crochet
- EASTER
crochet
crochet
thanks, Nicky
crochet
crochet
RECIPE
- PASSOVER
CROCKPOT RECIPE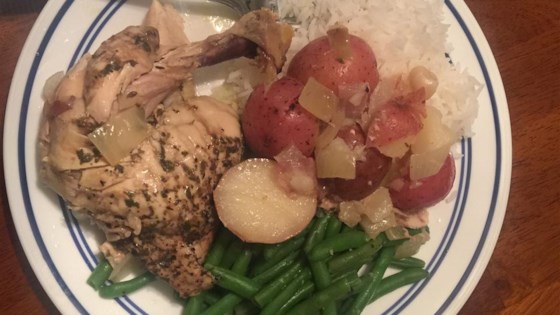 Greek Slow Cooker Chicken Recipe
SWEETS
thanks, Shelley
ADULT COLORING
CRAFTS
CHILDREN'S CORNER
... craft
thanks, Patty
Mr. Easter Sock Bunny!
What you need
Instructions
PUZZLE
Morocco Entrance Jigsaw Puzzle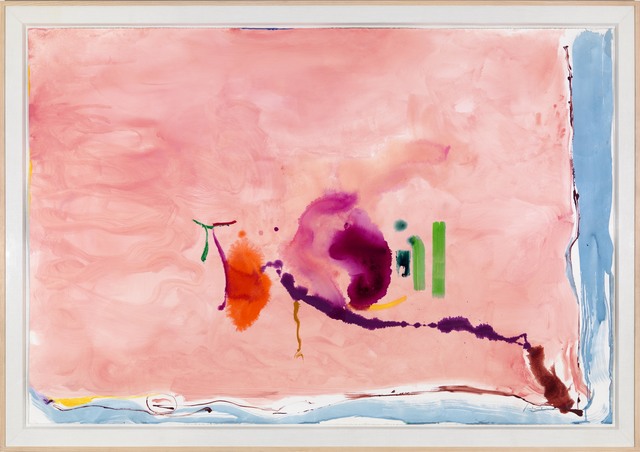 WORD SEARCH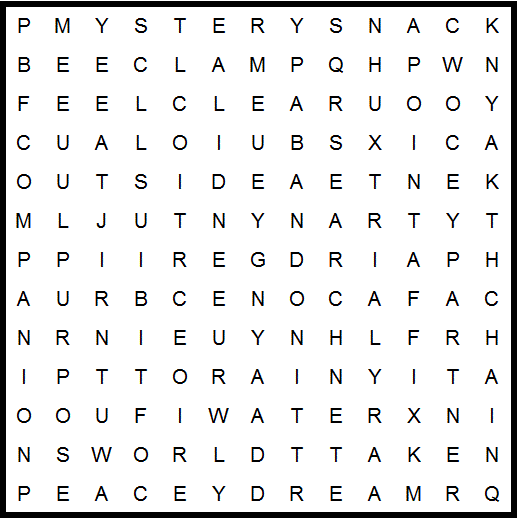 abandon
affix

beat
beast

chain
clamp
clear
companion
dream

feel
foundation
future

liberate

melody
mystery
nets
notice

outside

pair
partner
peace
peeling
point
purpose
quiet

rainy

search
shock
snack
taken
trial

until

water
world
QUOTE
Summerscene, Provincetown
CLEVER
EYE OPENER
10 Fascinating Historic Architectural Features